The Best of 2009: Most Popular Poker, Online Gambling Stories
Published on:
Dec/28/2009
You may see a few of these "Best of 2009 Poker and Online Gambling Stories" elsewhere, but Gambling911.com has the real heavy hitters, those stories that scored huge traffic wins.  Yes, these were truly the most popular industry-related stories based on real audience numbers, so enjoy the look back and a look behind the scenes at Gambling911.com's traffic numbers on each subject matter.
The biggest single poker online gambling stories in terms of overall reads at Gambling911.com were:
New Pink Panther Steve Martin an Online Poker Player - 19,477 reads in 2009

Leeann Tweeden is New Poker After Dark Host - 19,468 reads in 2009.  This one was actually published in 2008.

2009 World Series of Poker First Eliminations (Day 1A) - 8606 reads in 2009.
And here were the rest, beginning in January:
FBI Jobs Aplenty
How ironic is it that Gambling911.com was one of the top referrers for FBI jobs as that agency is not exactly fond of the online gambling sector.  FBI Jobs Aplenty:  Thousands of Job Openings, an article by Jagajeet Chiba, received well over 3000 reads back in January when we first published this story.
The agency was looking for 850 special agents and more than 2,100 professional support workers.
We pointed out at the time that the FBI in recent years has had its hands full going after evil Internet gambling operators, terrorists and Wall Street scammers...not to mention a few corrupt politicians here and there.  The US Government continued to aggressively go after online gambling sites, handing down indictments related to the online poker sector. 
Don't think for a minute you can just walk in and be hired on the spot as an agent.  In addition to a 4 year college degree, candidates spend approximately 21 weeks at the FBI Academy in a facility located on Marine Corps Base Quantico in Virginia.
Paddy Power's President Obama Assassination Odds in Bad Taste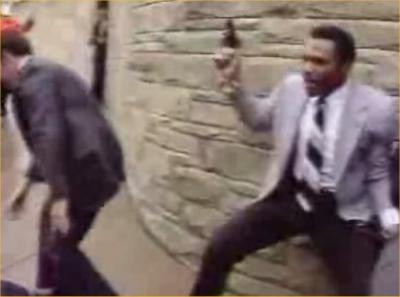 When it comes to marketing in the online gambling sector, few come close to Ireland's biggest online sportsbook (the UK's third largest), Paddy Power.  Likewise, Paddy Power ranks at the top when it comes to bad taste as well.  Listing President Obama assassination odds for several days before public pressure forced their removal was about as tasteless as one could possibly imagine (maybe right up there with offering betting odds on the next 911 emergency call coming from the Tiger Woods household).  The Obama assassination article attracted just about every loon to our comments section. 
You can tell by the number of comments how heavily read this piece was.  It received some 3000 reads at the time of publication but continues to get traffic, so tack on another 1000 or so to this one.
DoylesRoom Poker Wants Cake: Full Tilt Wants Sportsbook
Back in January, this story received some 1500 reads.  Doyle Brunson tends to be a popular personality around Gambling911.com.  We're not sure if Full Tilt Poker will ever get a sportsbook but DoylesRoom.com moving to the Cake Network did happen earlier in the year.  The Cake Woman has become a popular feature at Gambling911.com.
The CardSpike.com Casino Affiliate Programs Controversy
Probably the hottest story to affect the online gambling affiliate community was a controversy that would ultimately reshape the Casino Affiliate Programs (CAP) organization, long considered a trade association behemoth prior to January 2009.  That's when Gambling911.com revealed that principal founders of the organization had alleged involvement in an online card room that owed money to its customers.  Sure the ownership presented a conflict of interest scenario, but the fact that CardSpike.com was turning into a deadbeat online poker room until Gambling911.com brought the story to the surface led to some really bad blood in the affiliate i-Gaming community.  This culminated into a fight at one trade show hosted by CAP, including accusations of manhandling by overzealous security guards. 
The topic drove thousands of reads to the Gambling911.com website over a period of a few weeks. Now everyone appears to be living happily ever after as we head into 2010. 
The David Williams Aubrey O'Day Breakup
Not that this relationship lasted very long, but the David Williams (poker pro) Aubrey O'Day (fashion model) pairing quickly became a hit with Gambling911.com readers.  But we hardly ever knew ya Aubrey as the breakup was more of a hit after O'Day appeared on a radio show claiming she had no idea about Williams freaky fetishes (these include sex videos with much older women and foot worshipping) until she read about them on.....uh....well, we won't go there.
"We are talking about a story that garnered some 3000 plus reads when all was said and done," Gambling911.com Senior Editor, Payton O'Brien noted. 
Our own Sparky Collins, resident Cuban transgender reporter, spotted Ms. O'Day during a New York City Fashion Show and inquired about David Williams freaky fetishes as fashionistas looked on in horror. 
In David's defense, one reader commented:
"If he's such an "amazing guy" (as Ms. O'Day claimed), his foot fetish shouldn't matter. If she's going to drop the whole relationship solely because of that, she's not worth dating."
Squatters Invade Calvin Ayre's Home
Gambling911.com carried a story regarding how Bodog founder Calvin Ayre had squatters taking over his once luxurious mansion outside the Costa Rican capital city of San Jose.  It seems this is "almost legal" should an owner be away from his home for an extended period of time.  Mr. Ayre was globetrotting the world at the time.  Another family member has since claimed the house.  Well over 3000 people read this story and the Vancouver Sun picked up on it, which helped to drive further traffic.
Sands Casino Enacts Own Stimulus Package
Gambling911.com Senior Editor Payton O'Brien writes articles for the website on occasion and this one really gained the attention of readers.
Despite the Las Vegas Sands (LVS) stock closing at a sputtering $2.28 a share on Friday, the company has blazed ahead in the face of financial adversity with a stimulus package of it's own: job creation, she reported.
That may have been music to people's ears as the article received around 3000 reads during the month of March.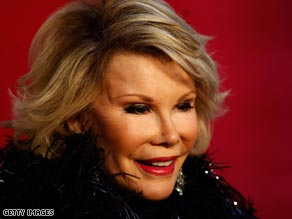 Annie Duke vs. Joan Rivers Celebrity Apprentice
Admittedly, this one caught us completely off guard.  The Apprentice franchise was nearly cancelled a few seasons back.  No offense to Annie Duke but we didn't think she alone could push up ratings.  Enter comedian Joan Rivers.  The two ladies fighting and Rivers ripping the poker community helped boost ratings to the point where the final hour of the finale was the highest rated on television that Sunday night. 
"Traffic for this story was through the roof here at Gambling911.com," reports O'Brien.  "Heading into the finale, readership was nothing short of phenomenal and it became clear to us the ratings were going to also jump."
Most of the articles associated with this story received over 1000 reads, but it was the finale results that blew the roof off.    
"That article alone got well over 5000 visitors, most during a 6 hour time period," O'Brien said. 
Some of the other articles leading up to the finale received around 4000 reads, respectively.
"This ranks among the biggest poker-related stories ever featured on the Gambling911.com website."
Michael Phelps a Sex and Online Poker Addict?
Back in May a story broke that Olympic swimmer extraordinaire, Michael Phelps, had reportedly been photographed smoking pot from a bong.  Gambling911.com chose to focus more on the salacious sexual elements of the Michael Phelps story along with his penchant for online poker.  After all, that's what drives readers!  And drive readers is exactly what it did, to the tune of around 3000 visitors over a 24 hour period. 
Phelps was given some private lessons from the best of them during the summer or 2008 following his Olympics wins.  Doyle Brunson - the face of hugely successful online poker room Doylesroom.com - taught the young lad a thing or two during a trip to Vegas.  Brunson later brought Phelps to a strip club, something it seemed the swimmer had never done before. 
Did he become a stripper addict as a result? 
Forget the fact that he wants to become a poker hustler.
The Dreaded Online Poker eCheck Seizures
There were a number of stories related to the seizure of nearly $50 million in online poker funds at a handful of payment processors tied to Full Tilt Poker and PokerStars over the summer.  Gambling911.com ultimately filed a "Motion to Intervene" in an effort to gain some knowledge of the parties involved in this matter.  We didn't have to wait very long as the US Attorney's Office out of the Southern District of New York was quick to indict one payment processor operator.  The US Government claimed alleged money laundering. 
Gambling911.com was ultimately granted access to the seizure warrants related to this matter, but many of the names remained redacted as "part of an ongoing investigation". 
Just how popular was this story?
So many people were affected that one article alone generated over 5000 reads.  A total of 7 articles each received between 2000 and 3000 reads during the month of June alone, and this story went well into August. 
Doyle Brunson:  "Peter Eastgate Can Kiss My Ass"
As alluded to earlier, poker legend Doyle Brunson can never be accused of being boring.  He even thrust himself into the whole Annie Duke/Joan Rivers feud, demanding that Rivers apologize to the poker community for her disparaging remarks. 
Brunson became enraged with last year's World Series of Poker winner, Peter Eastgate, for failing to show up for a photo shoot he and Brunson were to pose for together. 
"Eastgate can kiss my butt!" Brunson wrote on his Twitter page Tuesday.  "I slept 4 hours to be on time."
This was a super short article but boy did it drive some nice traffic to the Gambling911.com website.  Over 2000 visitors obviously couldn't get enough of Annie and Joan fighting, so they wanted to see some more action between Doyle and Peter. 
In fairness, Eastgate later apologized for the "no show". 
Hygiene a Major Problem at This Year's World Series of Poker
This story got well over 1000 reads.  A few of those playing at this year's World Series of Poker tweeted about how fellow poker players need to shower before sitting at the tables.
Mario Ho:  "And here I thought I was home free with an empty seat to my left for two hrs only for it to be filled by another smelly guy. Odor Tally +1."
2:59 PM Jun 19th from Tweetie
Doyle Brunson:  "they should have a hygiene policy at tournaments. Some foreign guy sat next to me and smelled so bad i almost gagged at the table"
Jeff Shulman to Renouce the WSOP Bracelet if He Wins
Congrats go out to Jeff Shulman and his dad for performing so well at this year's World Series of Poker events.  Jeff didn't win the stateside version but his dad walked off with the WSOPE bracelet....and he did not throw it out. 
Seems the Shulmans lost a lucrative deal to broadcast World Series of Poker events for their CardPlayer.com enterprise, which consists of a website and long established magazine.  This did not sit well with the junior Shulman, who threatened to throw out the WSOP bracelet had he won.  This was AFTER we already knew he had made the final nine and those remarks made for an interesting saga leading up to the final table.  So interesting was the Shulman story that he nearly beat out this year's darling at the table, Phil Ivey, for reads (and search inquiries) during the month of July.  Both the Ivey and Shulman initial articles received nearly 2000 reads.  The final was a different story altogether, especially where Ivey was concerned.  Overall traffic for Gambling911.com's WSOP coverage was astonishing.
Poker Pro Daniel Negreanu a Racist?
The actual topic related to remarks made by poker pro Daniel Negreanu on his blog resulted in some 10,000 plus reads as there were a number of articles associated with this hotly contested issue.  The Thomas Somach penned article resulted in over 7000 reads alone.
Somach, a controversial writer for the Gambling911.com website and some time contributor to the National Enquirer and San Francisco Chronicle, ensured some pretty heated debate.
"Professional poker player Daniel "Kid Poker" Negreanu is a genius when it comes to playing poker.  But when it comes to coherent social commentary, not so genius," Somach wrote.  He went on to compare Negreanu with the likes of Jimmie The Greek and Kramer (Michael Richards).
"Emotions were riding high with this one," O'Brien observed.  "Like Doyle Brunson, Daniel Negreanu tends to drive traffic.  Unlike Doyle Brunson in 2009, Negreanu seemed to drive traffic for all the wrong reasons.  Granted there was plenty of healthy debate."
"I think Daniel Negreanu is a very likable guy," added Gambling911.com Senior International Correspondent, Jenny Woo.  "Hopefully in 2010 we will be reading more positive stuff about Daniel, maybe that he wins the World Series of Poker."
Face The Ace NBC Poker Show Bombs
Did this show even conclude as planned?
You know things are bad when the poker community (which will watch anything on television where cards are involved) turns on a particular television show.  In this case, it was the dreaded Face the Ace, network television's first attempt at a prime time poker program....and probably the last if Face the Ace is any indication.  Well over 2000 reads came into the initial article and coverage extending through the month of August resulted in a few thousand more reads.
The one positive we suppose is that Face The Ace had more viewers than we had visitors to the site. 
Doyle Brunson Bares All to Nude Beach Loving Lacey Jones
There he goes again, stealing all the thunder.  Doyle Brunson's Twitter exchange with fellow poker pro and hot babe Lacey Jones made it to the pages of Gambling911.com.  Lacey spoke of how she went nude on a beach in Spain and that got Doyle's attention.
"Before you go the nude beach, I would be glad to rub some sunscreen on you. Tough job but someone has to do it!!," he suggested.
"I'm going back tomorrow Doyle," Lacey said in a horny squeal.  "Care to fly to Spain on a red eye?  Winky Winky."
"Wow! I would fit right in also at the nude beach," Doyle sighed as he reached for his supplemental oxygen.
Moral to the story, there are a few thousand perverts reading the Gambling911.com website. 
Jon Kyl Still Among the Most Hated Men on Gambling911
Leave it to Arizona Senator Jon Kyl to keep up the momentum on Gambling911.com.  He's been a thorn in the side of online gambling for well over a decade now and was instrumental in getting prohibition forced through Congress in 2006.
A story about Kyl's attempt to stop unemployment extensions irked off the rest of Americans.  When all was said and done it got well over 4500 reads.
The BetOnLine.com Busts
A story of how local law enforcement in New York City indicted several associates of the online gambling site BetOnLine.com grabbed the headlines in late October.  A series of articles were written and the subject matter received several thousand reads before pretty much dying down.
The Pitbull Poker Controversy
Over the summer, many in the online poker community suspected Pitbull of engaging in "cheating" schemes, accusations the ownership flatly denied.  That culminated in the closure and subsequent arrest of the online poker room's owner.
According to this Bluff Latino America piece, now former employees of Pitbull Gaming claim Pitbull Poker's owners decided to tell the night shift that they were going to make maintenance to the building. The night shift crew were suspicious about this and decided to stay to see what was really going to happen. The employees saw how a truck started gathering all the office equipment. This is the moment when employees went to the police and explained the situation and went back with the police in order to stop the process. Apparently, there are some arrests and right now the employees are in court explaining the situation to the authorities, to explain that the owners are "flight risk" and should not be allowed out of Costa Rica.
This story received well over 2000 reads.
The 2009 World Series of Poker Final Table and Results
Nevermind that Gambling911.com frequently appeared atop search results when it came to the 2009 World Series of Poker final table.  The fact is, readers ate this stuff up to the tune of just under 15,000 reads over a one week period.  Joe Cada and Darvin Moon both made for an interesting finish. 
HAPPY NEW YEAR FROM YOUR FRIENDS AT GAMBLING911.COM
Christopher Costigan, Gambling911.com Publisher