Electronic Media, Blogs Big Win With Court Ruling
Published on:
Aug/12/2009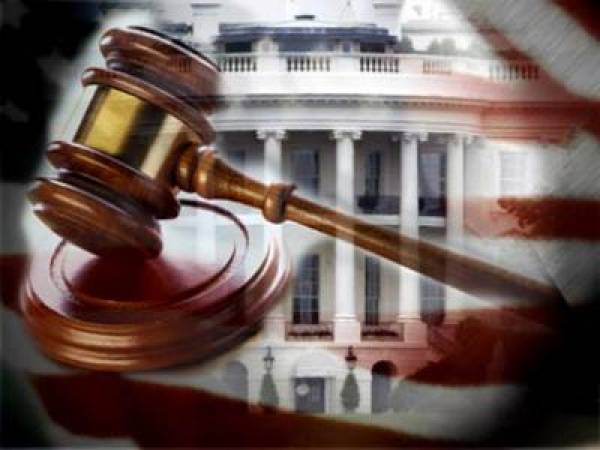 The Honorable Judge Laura Taylor Swain handed down her decision in the New York Circuit Court Tuesday declaring that the US Government was not entitled to withhold information from electronic media news sites related to sealed indictments.  Her ruling is significant for all online media outlets whether it be the Huffington Post, The Daily Beast, Perez Hilton or TMZ.com.
Costigan Media, which owns Gambling911.com, filed a Motion to Intervene and to unseal documents related to two seizure warrants claiming rights of access in the common law and First Amendment.  The US Attorney's Office in the Southern District of New York had issued the warrants back in June, freezing nearly $40 million in funds belonging to the two largest online poker rooms, PokerStars and Full Tilt Poker.
In its ruling, The Court recognized Costigan Media's Gambling911.com as an entity that "reports on issues affecting the gambling industry, including legislation, criminal prosecutions of industry participants, and efforts to legalize various forms of gambling.  Costigan Media is a source of gambling-related information and commentary for numerous news outlets."
"Gambling911.com is on a constant 24-hour news cycle as events transpire hourly within the gambling sector around the world and readers rely on us to deliver news as it happens," commented Gambling911 Publisher and founder, Christopher Costigan.   "News organizations must be provided access to crucial stories affecting our readers and the industry in general."
In just the past week, news events concerning the industry included the likes of Senator Robert Menendez of New Jersey proposing a bill to regulate online poker, long time Macau Gambling magnate Stanley Ho being hospitalized for reported brain surgery, the major leagues suing the state of Delaware to prevent it from offering legalized sports betting, and the murder of an online poker news portal founder in Sweden.
"Imagine if Senator Menendez had announced his new online poker regulation measure but declared all the details must remain concealed from the public or the state of Delaware began enforcing a 'news black out'," Costigan said. "The news media would not be able to properly do its job."
Gambling911.com has long covered stories that were beneficial to law enforcement agencies in solving crimes.
"The Alameda, California Police Department called upon us to help in getting more information about poker pro Ernie Scherer III, a suspect in the murder of both his parents, including his whereabouts and whether he owed substantial gambling debts.  Gambling911.com was also the first to break the story of online gambling and hotel real estate mogul Adam Anhang's murder in San Juan Puerto Rico.  His estranged wife was later charged after another individual was wrongly accused.  That story was eventually featured on Dateline NBC."
Interactive Media Entertainment and Gaming Association (iMEGA) Chairman Joe Brennan told Poker News Daily why Judge Swain's ruling on Tuesday was groundbreaking: "Costigan Media was afforded the same right of access that the New York Times and Washington Post sometimes receive. The Department of Justice has to report back to the Court on an ongoing basis in order to determine whether the remaining information can be released." On what information was axed from the warrants and affidavits before they were made public, Brennan speculated, "It's more than likely names of people who are cooperating witnesses or the targets of investigation."
To illustrate just how serious an issue "right of access" has become for the press, one only needs to look at South Florida where even long established news organizations like the Miami Herald have run into road blocks with law enforcement.
Hearings were held in June after local news outlets filed a motion to unseal court documents relating to the arrest of a suspect in a string of cat killings that took place in two Miami-Dade communities during the spring.
Tyler Weinman, 18, was released from jail Wednesday after posting bond and is now being monitored electronically. He faces 19 counts of animal cruelty, four counts of burglary and 19 counts of improper disposing of an animal's body. The charges stem from the discoveries of 19 mutilated, slain cats in the neighborhoods of Palmetto Bay and Cutler Bay since April.
The court file in the case, which contains the probable cause for Weinman's arrest, had been sealed. The Miami Herald and its local news affiliate partner CBS 4 both sued for the release of the arrest affidavit.
"If it's a public record, which we believe it is under the statute, clearly, we're entitled to it immediately," said media attorney Scott Ponce.
Prosecutor Michael Von Zamft told a Miami-Dade judge during a second hearing on the matter that Weinman could become a witness against other suspects. He said potential targets of the investigation might be revealed if Weinman's sealed affidavit is released.
"There is still at the present time an ongoing criminal investigation that is looking at the potential of other defendants who may have assisted this defendant and participated in these crimes," Von Zamft said.
Both sides agreed that revealing details might hamper other potential arrests. But by law, in order to keep the documents sealed, prosecutors also must convince the judge that the details made public would put a victim or a witness in jeopardy. Weinman, so far, is neither, ABC News affiliate WPLG pointed out.
Likewise, in Costigan Media's case, Judge Swain ultimately ruled to allow redaction of portions of the seizure warrants after the US Attorney's Office argued certain details would jeopardize an ongoing investigation.
But the US Attorney's Office last Thursday issued an indictment against one party connected with the case and there is now a question as to whether redacted information should be unveiled.
As a result the Court has directed the Government to make a further submission identifying any effect that the indictment might have on law enforcement interests that the Government has asserted in opposition to Costigan's motions to unseal the warrant affidavits. 
Judge Swain has also mandated, "The Government is directed to make a report to the Court... as to the status of the relevant investigative and seizure activities, within 120 days... and in any event within seven calendar days of any occurrence that obviates the need for continued redaction."
Brennan Jr., posting on the Two Plus Two forums added: "That the SDNY, which has stone-walled from the start, had a judge - over the DOJ's objections - order the records unsealed, and has put the onus on the DOJ to justify continued redaction, while granting G911's attorneys the right to appeal...it's a win (for online gambling and the media).   Plus, it establishes a precedent should the SDNY choose to further pursue these kind of actions."
Jagajeet Chiba, Gambling911.com