Sports News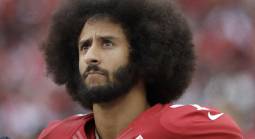 Speaking on CNN with Ana Cabrera Saturday evening, high profile attorney Mark Geragos made a bold prediction that his client Colin Kaepernick would be playing in New England for the Patriots.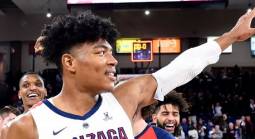 You can bet the Gonzaga vs. San Diego game online where the Zags were coming in at -18 on the road.
You can bet the Iowa vs. Rutgers game online where the Hawkeyes were coming in as a -3.5 road favorite.
Kavell Bigby-Williams's tip-in at the buzzer lifted No. 19 LSU to a 73-71 win over fifth-ranked Kentucky on Tuesday night. The Tigers have just four losses on the season, rank number 19 in the nation, and are a -7.5 road favorite versus UGA Saturday.
NC State senior guard Eric Lockett was arrested Thursday morning and charged with assault on a female, according to arrest records, which could serve as a distraction as the Wolfpack play a pivotal game Saturday versus number 2-ranked Duke. He's been suspended from the program. Not surprisingly, the Blue Devils come into this game as a -17 point favorite.
We here at Gambling911.com enjoyed a nice win with our Clemson cover earlier today. Do we have a play on the big Tennessee-Kentucky game? Find out below as the Vols come into this one as a +4 road dog.