Breaking News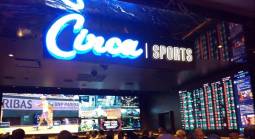 On Wednesday, Circa, Stevens' new resort in downtown Las Vegas, opens with what's being billed as the "world's largest sportsbook."
You can bet on the 2020 US Presidential Election from Iowa at BetOnline, which is also offering odds on which candidate wins the Hawkeye State. 
China this weekend has cracked down on gambling sites tied to the tether stablecoin.