Discover Gambling is the What, How and Where of gambling for the beginner and expert alike. In this section you will learn Where to find the best online gambling deposit bonuses, How to improve your poker skills, What websites are offering dime lines in Major League Baseball, and so on…. This section will be the most comprehensive educational tool for gamblers and you'll only find #DiscoverGambling here at Gambling911.com.
Breaking News
Google on Tuesday unveiled a video-game streaming platform called Stadia, positioning itself to take on the traditional video-game business.
888 Holdings are the proud owners of one of the internet's oldest casinos.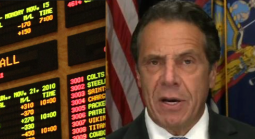 Gov. Andrew Cuomo sounded doubtful that sports betting would come to fruition in New York State this year, music to the ears of offshore sportsbooks with most sites accessible to New York residents.