Doyle Brunson Bares All to Nude Beach Loving Lacey Jones
Published on:
May/12/2019
(Gambling911.com Rewind - Originally Published 8/19/09) - Doyle Brunson wasn't voted my Sexiest Poker Player of 2009 because he's dead wood.  Poker babe Lacey Jones also made the cut.  Just like mixing peanut butter and chocolate to former Peanut Butter Cups, throw two hot poker players on a nude beach and my heart will melt faster than those damn Peanut Butter Cups.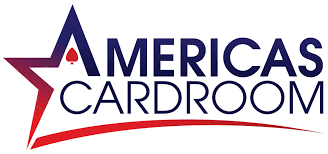 *Up to $1000 signup bonus
*Free play available
*Participate in the $5 million guaranteed tournament
*Six Plus Holdem available
*Get a shot of the $100,000 with Jackpot Poker
*Compatible on your mobile device
*Downloads not necessary


LEARN MORE HERE
Lacey Jones announced Wednesday that she headed to her first ever nude beach and was a little shy at first.   Don't be shy girl!  We have one by Miami Beach and I don't hesitate to throw my top off on the public beaches here either.  It's perfectly acceptable. 

"1st time being topless on a public beach today. I followed the-everyone else is doing it, so I should too. Scary, yet strangely empowering," Lacey said.
Leave it to the Texas Dolly, Doyle Brunson, to encourage her even more.  And they think I am a bad influence around here.
"Before you go the nude beach, I would be glad to rub some sunscreen on you. Tough job but someone has to do it!!," he suggested.
Only problem:  Doyle is in Texas.  Lacey is in Spain.
"I'm going back tomorrow Doyle," Lacey said in a horny squeal.  "Care to fly to Spain on a red eye?  Winky Winky."
"Wow! I would fit right in also at the nude beach," Doyle sighed as he reached for his supplemental oxygen.
Damn I knew I should have kept my plans to fly to Spain this Month!
Doyle Brunson's Celebrity Poker Bounty Hunts are in Full Swing (no pun intended).  Win huge cash money and play against the biggest celebrities in the world at Doyles Room Online Poker today.