Doyle Brunson Says Peter Eastgate Can Kiss His Butt
Published on:
Jun/17/2009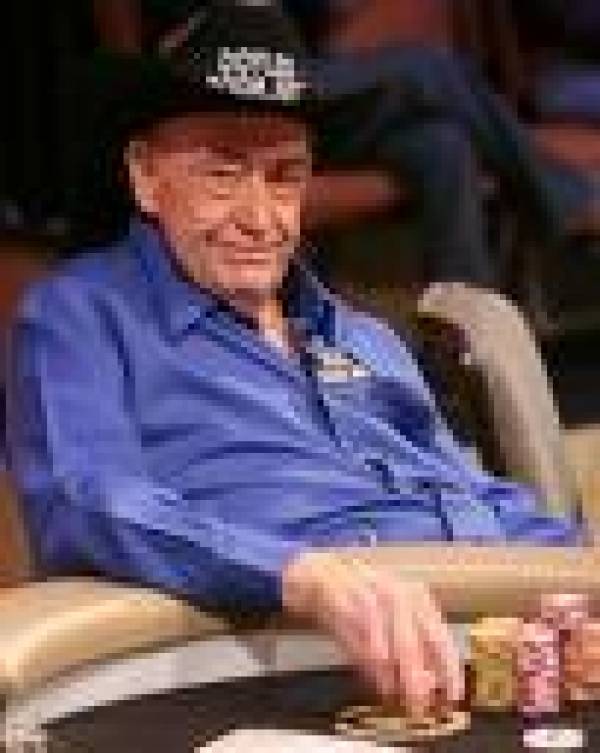 Poker legend Doyle Brunson isn't exactly happy with last year's World Series of Poker main event winner, Peter Eastgate.
Eastgate is a 22-year old professional poker player from Odense, Denmark, and the youngest WSOP main event winner ever (he collected a cool $9 million plus last November). 
Doyle Brunson, on the other hand, is a 76 year old living legend of poker...practically the game's appointed king. 
Brunson's fury comes after the two were scheduled to appear in a photo shoot together for USA Today.
"Eastgate can kiss my butt!" Brunson wrote on his Twitter page Tuesday.  "I slept 4 hours to be on time."
Eastgate was a "no show". 
So Gambling911.com decided to trek on over to Peter Eastgate's Twitter page.
In all fairness, Eastgate Tweeted how guilty he felt about the snafu.
"Bad start on my day. Overslept a photo shoot. Feeling really bad and gonna make sure to apologize to Doyle when I see him."
Awww....He's still going to get reamed.  And unfortunately we won't be there to see it.
Doyle Brunson is the face of Doylesroom.com