What are some of the hottest headlines in the world of poker? Here you will find all the latest juicy stories along with other important news and tournament results. A must read for the poker enthusiast with articles published throughout the day.
Breaking News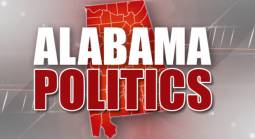 Alabama lawmakers return to Montgomery on May 17 for the final day of the 2021 session.
The latest victim of "cancel culture" is not human, but a horse.  Trainer Bob Baffert claimed his Kentucky Derby winner Medina Spirit is a victim after testing positive for a regulated substance.  He also blamed Churchill Downs for releasing such a harsh statement. 
It seems to be a foregone conclusion that Liz Cheney will be ousted from her GOP Conference chair position, and Vegas has confirmed as much.