There has been much made here at Gambling911.com of the 2010 Super Bowl odds being incredibly fluid just days before the big game and why that might be when approximately Submitted by C Costigan on, Feb/04/2010
(Bloomberg) -- Betfair Ltd., which enables gamblers in 140 countries to bet with each other over the Internet, appointed Marks & Spencer Group Plc's Ian Dyson to its board amid
Submitted by Guest on, Feb/04/2010
It was just a year ago that United States President Barack Obama managed to piss off Las Vegas and its flamboyant Mayor Oscar Goodman.  Obama discouraged bankers and other businesses from scheduli
Submitted by Jagajeet Chiba on, Feb/02/2010
One of the gambling world's most recognizable figures is said to be in grave condition.
Submitted by Jagajeet Chiba on, Feb/01/2010
It was a tight race for the coveted number 9 position among all online poker networks as the powerful Cake Poker network was a mere 100 real cash players beh
Submitted by Patrick Flanigan on, Jan/30/2010
Gambling911.com is hopeful that 2010 Super Bowl betting will set all types of records from traffic numbers to revenue for our online sportsbook sponsors. The vast majority of Super Bowl bets will be related to propositions such as "first to score", "coin toss" and even the length of the National Anthem.
Submitted by C Costigan on, Jan/30/2010
It's difficult to imagine two strong name brands like the iPoker Network and long time British bookmaker Victor Chandler finding themselves in the midst of a PR nightmare, but that is exactly what
Submitted by Ace King on, Jan/29/2010
Things aren't always rosy in terms of finances for professional poker players.
Submitted by Guest on, Jan/28/2010
According to a report in eGaming Review Magazine online, the UK betting industry is now valued at £6bn according to Deloitte and employs a whopping 100,
Submitted by Jagajeet Chiba on, Jan/28/2010
The start of the regular NFL season was shaky at best for both online sportsbooks and the Vegas books with much smaller bets and less volume compared to past years.  2010 Super Bowl betting was ex
Submitted by Jagajeet Chiba on, Jan/27/2010
Breaking News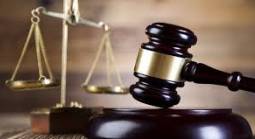 A former top economic development official in Maryland has pleaded guilty to stealing millions of dollars from the public.
Nouriel Roubini, currently a professor at the New York University Stern School of Business, was quick to speak out following Bitcoin's 13 percent drop overnight midweek.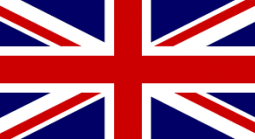 The British government bowed to increasing pressure from lawmakers on Wednesday by bringing forward a planned reform of gambling regulations by six months.