What was deemed inconceivable just a few months ago stands to become a very real possibility in the coming months: British bookmakers that once flooded the US online gambling landscape could re-enter the market without the bureaucratic Congressional standoffs and lagging legislative efforts that have hampered the industry for more than a decade.

Newly elected US President Donald Trump, who is believed by many to support legalized sports betting in the States, will welcome UK Prime Minister Theresa May as the first world leader to visit the United States since his inauguration this Friday.  Trump and May have expressed unbridled interest in improving trade relations between the two staunch allies and what better way to do so than to tap into the multi-billion dollar British bookmaking industry.  Deloitte estimated that, with an annual growth rate of 12 per cent, the online gambling sector in Great Britain alone could reach nearly £4.4 billion by 2018, making the industry a significant contributor to the UK economy.
For the Brits, tack on a few billion to that number if bookmaking firms can somehow get a foothold into the US market.  The United States in return can opt to impose a tax or licensing fee on said companies, but more likely than not, big name British betting businesses would set up offices in the States and create thousands of new jobs.
-----
By The Numbers…
The Deloitte report reveals that:
    *The British Betting Industry is a key contributor to the UK economy, directly supporting 38,800 jobs in 2011, and in doing so, generating £2.3billion towards GDP;
    *The sector is smaller than it was in 2008, when last reviewed, but the retail component contributes an equivalent level of taxation to the exchequer as it did then;
    *The effects of the recession and a move to offshore betting may have been significantly worse for Licensed Betting Offices (LBOs) had electronic gaming machines (FOBTs) not increased in popularity in recent years;
    *The industry has a far reaching impact on the rest of the UK economy, with a total economic footprint of £5bn in terms of Gross Value Added (GVA);
    *The industry as a whole faces a number of challenges from macroeconomic and regulatory factors, such as the proposed 'point of consumption' tax;
    *There is little doubt that the industry will continue to contribute economically and socially.
---------
Scroll Down For More...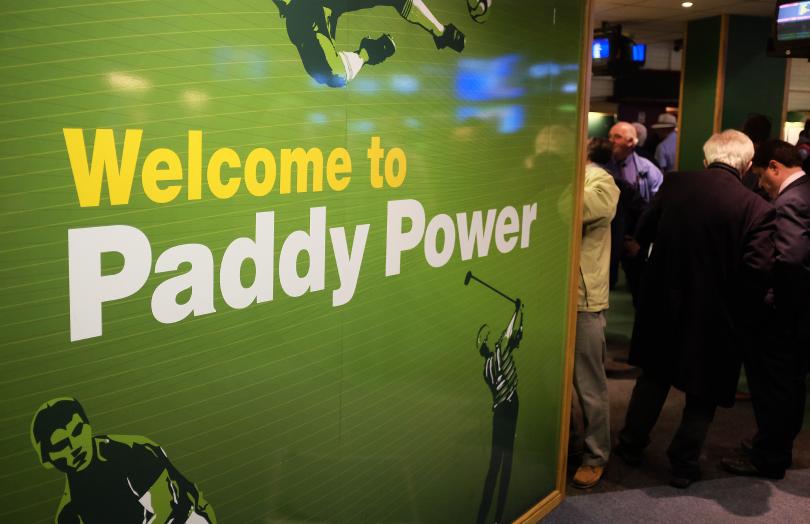 British bookmakers like Paddy Power, the country's third largest, have helped create 38,800 jobs in the country with that number growing since 2011
In recent years, British gambling companies have only gotten a small taste of what it is like to operate in America.  William Hill runs several Vegas-based sportsbooks while Betfair has operated an online horse racing platform limited to the state of New Jersey.  Prior to 2007 UK-based books including Sportingbet, Bet365 and Victor Chandler ran profitable Internet sportsbooks that catered to Americans.
And it's not just the long established British bookmakers, those in Malta, the Caribbean and elsewhere that could benefit from the enhanced trade policies of the Trump Administration.  The Daily Fantasy Sports industry would likely thrive again with federal legislation enacted. 
Prior to New York Attorney General Eric Schneiderman's crackdown on Daily Fantasy Sports gambling in the Empire State, Manhattan-based FanDuel was well on its way to employing upwards of one thousand people while paying millions in ad fees.  That industry simply did not exist prior to three years ago. 
Like FanDuel and its one time competitor DraftKings (the two companies are set to merge in the coming year), UK-based wagering companies like Paddy Power and Ladbrokes engage in yearly million dollar ad spends that help to stimulate revenue streams at other business enterprises.
Case in point, during the early 2000's online betting firms freely advertised in the United States.  One such company spent one million dollars to advertise with the New York Metropolitan Transit Authority to have their brand displayed on countless numbers of taxis and buses. 
The billions of dollars bet on sports nationwide including the upcoming Super Bowl will provide the ultimate fuel to the US economy, and with that in mind, at least one close ally of the newly sworn-in President says he will encourage Trump to sign an executive order that legalizes sports betting in the States with the potential to undo the poorly conceived Unlawful Internet Gaming Enforcement Act (UIGEA) that in some ways helped contribute to the 2007-2008 financial crisis. 
"I will present this idea to the President," one of the first and most staunch public supporters of Mr. Trump tells Gambling911.com exclusively, adding he intends to publish an opt-ed on the subject shortly.  
If enacted, wagering firms would likely be encouraged to set up shop in areas of the country where jobs have disappeared such as Ohio, Wisconsin, Michigan and West Virginia to name a few states. 
- Aaron Goldstein, Gambling911.com