Breaking News
Shareholders at alternative online payment provider, Paysafe Group Plc, have revolted against the company's current executive payment structure.
Vegas sports handicapper and one time Libertarian Vice Presidential running mate Wayne Allyn Root got into a testy debate with fellow guests of the HBO show live broadcast of "Real Time With Bill Maher" Friday night. The show's host, Maher himself, didn't let Root off easy either.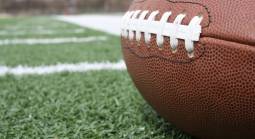 There is sufficient evidence that humans have been gambling since the dawn of time to make the assumption that gambling is in fact instinctual.