About Us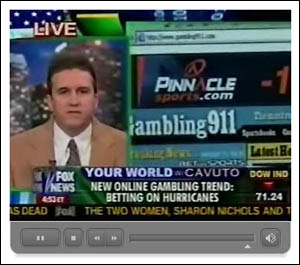 Industry professionals be sure to check out our Marketing Blog here.
Since September 2000, Gambling911.com has been the leading resource for news pertaining to the world of online gambling. In recent years, Gambling911.com has expanded its coverage to include news from all facets of the multi-billion dollar gambling sector. Based in Miami Beach, Florida and Lloydminster, Alberta, Canada, Gambling911.com is the news authority when it comes to all the latest odds on current events, everything from sports to politics to entertainment. We are often the first news outlet to break stories involving the gambling industry.
Gambling911.com is owned by Costigan Media, LLC.
To Contact Gambling911.com, go here for easy form submission.
Advertising Information - Gambling911.com offers both Ongoing Content and Banner campaigns and PR publication campaigns. To have your press release published and optimized on Gambling911.com, please email Payton O'Brien for further details.
You can reach the Publisher Here
By Phone: 305-867-3880
Gambling911.com has been mentioned in numerous publications and on various media outlets across the world including:
The Forbes Billionaire 2006 Cover Story (read here)
Fox News – Gambling911.com Founder Discusses Super Bowl (Watch Here)
Miami Herald – Betting on Hurricanes (read here)
ABC News – 2008 US Presidential Odds (Watch Here)
Also Mentioned In: Reuters, The Associated Press, Red Herring, The New York Post, San Francisco Chronicle, Daily Mail (UK), Business Week, and many more (see entire list here)
Gambling911.com has also been featured in a segment of the Weather Channel's "Storm Stories" and on MTV Canada.
Our Staff & Contributors
Christopher Costigan, Gambling911.com Founder and Publisher
Payton O'Brien, Senior Editor and Marketing Director
Jenny Woo, Senior International Correspondent
Carrie Stroup, Senior Reporter
Jagajeet Chiba, Chief Correspondent
Alejandro Botticelli, Reporter
Don Shapiro, Senior Sports Betting Reporter
Dan Shapiro, Sports
Tyrone Black, Sports
Ean Lamb, Sports
Mary Montgomery, Sports
Ace King, Poker
Patrick Flanagan, Poker
Jordan Bach, Entertainment
Sparky Collins, Entertainment
Aaron Goldstein, Business
Alistair Prescott, Sports and General
Wayne Allyn Root, Special Contributor
Doyle Brunson, Special Contributor
Greg Tingle, Special Contributor (Australia)
Ean Bull (Chief Technologist, Server Manager)
Flash Callahan (Head of Website Database Development)