Breaking News
One of Boston's largest tech companies is moving into a new corporate headquarters.
Scrambling to fill out a March Madness bracket? Betting lunch money that you can pinpoint the Final Four better than co-workers or family?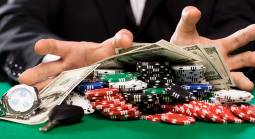 Karen Carter Peterson, a state senator from New Orleans and chair of the Louisiana Democratic Party, admitted to a gambling problem Friday — minutes after WWL-TV posted a news story reporting that she had violated a ban on entering Louisiana casinos.