Lost in all the hoopla of the NCAA Tournament, the 2009 NIT Tournament brackets were also announced and - make no mistake about it - this event can be popular.
The 2009 National Invitation Tournament will be a single-elimination tournament of 32 National Collegiate Athletic Association (NCAA) Division I teams that are not selected to participate in the 2009 NCAA Men's Division I Basketball Tournament. The 72nd annual tournament will begin on March 17 on campus sites and end on April 2 at Madison Square Garden in New York City.
Submitted by Tyrone Black on, Mar/16/2009
Hey Louisville Cardinals fans, your team had odds of close to 4/1 of winning the 2009 NCAA Championship Final as of March 17, the day after selections were made.  An initial line first appeared on
Submitted by Don Shapiro on, Mar/16/2009
Now that we know which teams are playing, Gambling911.com has its early 2009 NCAA Tournament predictions.  These are not actual picks, however, as we will need a good 24 hours to mull over all the
Submitted by C Costigan on, Mar/15/2009
Gambling911.com is proud to present the 2009 NCAA Basketball Tournament opening odds, released immediately following the Selection Sunday program.  This marks the official start of the March Madne
Submitted by C Costigan on, Mar/15/2009
Carrie Stroup here and I will be with you through this Selection Sunday program.  The 2009 NCAA brackets were being announced this evening immediately following the Ohio State vs.
Submitted by Carrie Stroup on, Mar/15/2009
Breaking News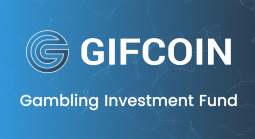 "GIFcoin Shares Profits from Online Betting Through Successful VitalBet Platform", this is the headline prominently featured on the Bitcoinist.com website.
Free Scatter Slots are available online via an app provided by Murka Entertainment Limited.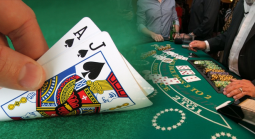 Bitcoin Progressive Blackjack Triple 7's Suited is available for play online.