With a whole slate of the more glamorous College Bowl games on the menu starting New Year's Day, it is time to check out some great college bowl game predictions from around the Net.
Remember, Gambling911.com is your College Bowl betting headquarters.  Please be sure to bookmark us and add us to your favorites.  We are the most read website among sportsbook operators online. 
Beginning with the Rose Bowl, Gregory Cox of FootballExpert.com:
Submitted by Dan Shapiro on, Dec/30/2008
Odds of where long time Denver Broncos coach Mike Shanahan will go next have yet to be released officially, unlike Shanahan himself who was let go by the Broncos Tuesday in a move that took the spo
Submitted by Carrie Stroup on, Dec/30/2008
"The Baltimore Ravens may be the most feared team in the NFL Playoffs," states Gambling911.com sports writer, Don Shapiro.
Submitted by Mary Montgomery on, Dec/30/2008
Nude photos of Lingerie Bowl player Melissa Berry, 24, have surfaced and now she is suing her ex-boyfriend for distributing them.....to her mom!
Submitted by Jordan Bach on, Dec/30/2008
Tony George presents his Chick-Fil-A Bowl betting preview for the Georgia Tech vs. LSU game this coming Wednesday, December 31, 2008 7:30 PM ET
The Betting Numbers
Submitted by Tony George on, Dec/30/2008
Breaking News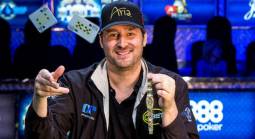 No 15th bracelet for Phil Hellmuth yet at the 2017 World Series of Poker, though he just came very close.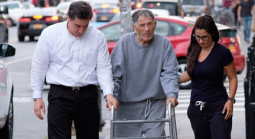 Former Colombo family underboss John (Sonny) Franzese has been released from prison at the ripe old age of 100. It was his first full day of freedom in eight years.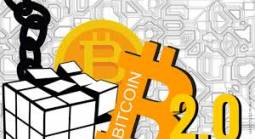 Bitcoin, Ether and other crypto-currencies plunged Monday as veteran investors reportedly took out profits, according to reports.