RIGHT2BET has condemned yesterday's ECJ ruling in the Ladbrokes and Betfair cases against the Dutch Government and the country's monopoly operator, De Lotto.
Submitted by Guest on, Jun/06/2010
Indiana's Attorney General is steadfastly opposed to Internet gambling becoming legalized in his state.  
Greg Zoeller announced on Friday that he opposes current federal bills that have reached Congress seeking to legalize Internet gambling, by licensing gaming operations under federal government control, Keith Loria of the Legal Newsline reports.
Submitted by C Costigan on, Jun/06/2010
New Jersey state lawmakers insist that the successful bid to land the 2014 Super Bowl in the state will not derail their efforts to bring legalized sports betting to NJ citizens. 
Submitted by Aaron Goldstein on, Jun/03/2010
Wayne Allyn Root, the 2008 Libertarian Vice Presidential Nominee, has been elected to the Libertarian National Committee, finishing first in a field of 13 candidates to win the seat. 
Submitted by Jagajeet Chiba on, Jun/03/2010
In his weekly blog posting, legendary poker pro Doyle Brunson did not hold back expressing how he really felt about President Barack Obama.
Submitted by Ace King on, Jun/01/2010
Former Senator Alfonse D'Amato, chairman of the Poker Players Alliance (PPA), the leading poker grassroots advocacy group with more than one million members nationwide and 20,000 in Washington, tod
Submitted by Guest on, May/27/2010
Ban on chicken suits at polling places still stands in the state of Nevada.  Secretary of State Ross Miller refused Wednesday to lift his ban preventing people dressed in chicken suits from coming
Submitted by Guest on, May/27/2010
Everybody is heading to Prague this week for the big online gambling affiliate super show known as the i-Gaming Super Show and of course Gambling911.c
Submitted by Guest on, May/22/2010
House Financial Services Committee Chairman Barney Frank has announced intentions to mark up HR 2267 in July.  The bill would amend title 31, United States Code, to provide for the licensing of In
Submitted by C Costigan on, May/21/2010
By KEVIN FREKING (AP)
Submitted by Guest on, May/19/2010
A one time ferocious opponent of the online gambling industry, Eliot Spitzer, is being considered as host of a new debate show like "Crossfire" to replace anchor Campbell Brown's 8 pm EST
Submitted by C Costigan on, May/19/2010
Breaking News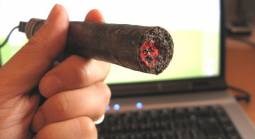 Did you know that there are millions of individuals looking for a bookie that can accommodate all their betting needs?
Jesus Campos, the Mandalay Bay Resort security guard shot by Vegas mass shooter Stephen Paddock, is reportedly in touch with that casino's parent company, MGM Resorts International.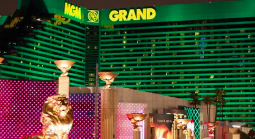 Another professional team is set to move to Sin City after being purchased by casino company