Yahoo Life takes an intimate look at celebrities who love their gambling, including one who admits to having paid off a poker debt through sex.
That would be Pam Anderson of "Baywatch" fame.
From Yahoo Life:
In a 2017 appearance on 'The Ellen DeGeneres Show', Pamela Anderson talked about her exes Kid Rock and Tommy Lee… but also revealed a new partner she had met not long before the interview. The 'Baywatch' actress told the host that it all started during a game night. Without revealing too many details - or even a name - she said: "I was playing poker one night... and I was down about 250 grand. "He said if I made out with him, that would clear the [bet]. I paid off a poker debt with sexual favors and I fell in love. It's so romantic."
For the briefest of moments, Anderson once had her own online poker room.  The Unlawful Internet Gambling Enforcement Act (UIGEA) chased her out of the game about a month later.
In fact, she fled the field faster than she did Doyle Brunson's toast.
We here at Gambling911.com had the pleasure of attending the toast of Brunson hosted by comedian Brad Garrett back in 2008.  Pamela Anderson and Kid Rock were in attendance.  They ran off when Garrett started mocking Anderson by telling her to "get out from under the table" where he implied she was doing some naughty things.  Rock wasn't happy.
"You still have plenty of time to blow the members of Whitesnake," Garrett yelled as she was running out the door with her posse.
Those were the days.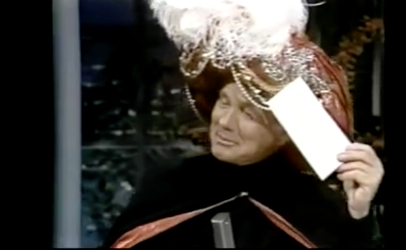 Carnac the Magnificent Working at G911?
He did it again!
Gambling911.com reporter Thomas Somach offered a top prediction for Tuesday night's MLB All-Star Game.
It was on the UNDER, which featured a total of 7.5 and an outcome of 3-2.
"(The) All-Star game almost always goes under the total when it's on the West Coast because the Game starts at 5 PM local time much of the game takes place during sunset when the ball is hard to see so hard to hit," Somach told us ahead of the game.
Twenty years ago Somach rightly predicted individuals would be able to bet sports at ball parks and stadiums (a concept unfathomable in those days), and more recently picked Layne Flack to be nominated to be inducted into the Poker Hall of Fame this year.

Kid Poker Blames Wrist Injury on a Stampede
Don't blame Mr. Sock Puppet.  Poker's biggest money earner Daniel "Kid Poker" Negreanu is wearing a bandage around his wrist due to a stampede?
Negreanu claims the injury was sustained during the said stampede and was based on "false information". 
Let Negs explain.
Listen to @RealKidPoker talk about the injury he sustained to his hand @WSOP during a stampede that was all based on misinformation. #vegas #WSOP #wsop2022 #Stampede #misinformation #pokerlife pic.twitter.com/5qbwJSppke

— Pushing The Limits (@PushinglimitsLV) July 20, 2022
- Nagesh Rath, Gambling911.com