Gambling911's Thomas Somach Predicted Sports Betting at Arenas and Stadiums.....20 Years Ago!!!
Published on:
Jun/19/2022
Nobody believed back in 1998 that sports betting would ever be legalized in the United States, let alone be offered at NFL stadiums NBA and NHL arenas and Major League ball parks.  Nobody....except our very own Thomas Somach.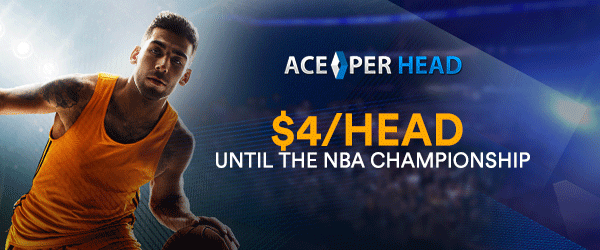 In addition to his role as lead reporter for the now defunct Las Vegas Sporting News, it seems Somach was also practicing to become the next Miss Cleo.
This is him below circa 1999 appearing on a radio show offering up his predictions on where sports betting was going.  Keep in mind, it was around this time that a number of offshore sportsbook operators were handed down indictments (March 5, 1998). It was a very hostile period with sports leagues leading the way to prevent legalization of sports gambling. My how things have changed.
Our own Thomas Somach correctly predicted legalized #sportsbetting at stadiums, arenas…. Over 20 years ago pic.twitter.com/5MNts6MKGV

— gambling911 (@gambling911) June 19, 2022

Even before the psychic Miss Cleo, there was Thomas Somach
From the New York Times at that time:
In moving against the executives of the offshore companies, which are based in the Caribbean and Central America, prosecutors said they were concerned that the use of the Web had vastly expanded the market for illegal gambling in the United States and consequently increased the risks associated with betting on professional and amateur sports.
''Cybergambling over the Internet greatly multiplies all of these risks,'' said Mary Jo White, the United States Attorney in Manhattan, whose office announced the charges.
''The Internet is not an electronic sanctuary for illegal betting,'' then Attorney General Janet Reno said in a statement. ''To Internet betting operators everywhere, we have a simple message: You can't hide on line and you can't hide offshore.''
Among those arrested were Kerry Rogers, whose Dominican Republic-based Winner's Way he claimed "was not in the gambling business but the Internet business."
The lawyer for another of the defendants, World Sports Exchange founder Jay Cohen, called the decision to prosecute ''a reach.''
''I think it's an interesting and novel theory that's being advanced by the Government, but I think it's a theory that will in the final analysis be rejected by the courts,'' attorny Benjamin Brafman said at the time.
He would go on to defend Cohen in a 2000 trial.  The WSEX co-founder was ultimately found guilty and sentenced to two years.  He would to on to serve 18 months.
In an ironic twist, Somach routinely accused World Sports Exchange, once featured on the cover of Sports Illustrated, of running a scam.  That book would ultimately close down owing hundreds of thousands of dollars to customers.  Another indicted co-founder, Steve Schillinger (pictured), would later blow his brains out.
Al Ross was among those indicted as well and Somach still recalls the name given to the group by federal authorities: "The Internet 21". 
"Allen Ross was among those who returned to the U.S. and gave himself up and avoided prison," Somach tells us. 
He reportedly owed a substantial six-figure payment to a West Virginia sports bettor named Sean Creighton. That gambler was later gifted with one of Ross' online sportsbooks and the rest is history.  5Dimes was born.
It would become one of the largest offshore sportsbooks and continues to exist in a downgraded form nearly four years after Creighton was kidnapped and killed in what was later determined to be an inside job.
Following his indictment, there was some speculation that Ross still ran his Island Casino group of online betting sites, using the money made to defend his son Denny in a murder trial.  The first trial ended in a hung jury.  The second ended up with Denny convicted and sentenced to life in prison.
He was accused of murdering his one-time girlfriend, Hannah Hill.  While on trial, the younger Ross was already serving time for the rape of an Akron, Ohio woman while on bond appealing the outcome of the first Hill trial.
Ross will be eligible for parole sometime in 2046.
You can check out Somach's piece of Al and Denny in the highly acclaimed Gambling911.com series "Bookies Behaving Badly" here.
In 2018, the Supreme Court overturned prohibition of sports betting.  This opened the floodgates for states to begin offering the activity.  The sports leagues, which back when Somach made his bold prediction hated sports betting, are now in bed with operators. 
Thomas Somach appears along side former New Jersey state senator Ray Lesniak, who was responsible for getting sports betting legislation passed.
- Chris Costigan, Gambling911.com