First Man Sentenced in Murder of 5Dimes Owner
Published on:
Feb/23/2022
Kenny Ford Dowman, one of eleven defendants charged in the kidnapping and murder of American businessman and 5Dimes Sportsbook founder William Sean Creighton has been sentenced.  Pro sports betor Cris (lvc) @lasvegascris posted this news to his Twitter account and pro sports bettor Gadoon "Spanky" Kryollos retweeted it.  We translated it.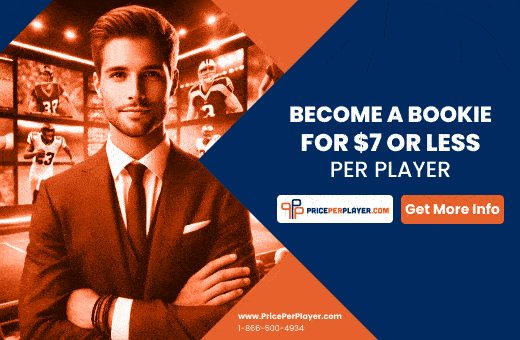 He underwent an abbreviated process by accepting the crimes that the Prosecutor's Office attributed to him and was sentenced to 33 years in prison.
Creighton, known to the betting public as "Tony", was raised in Bridgeport, West Virginia and started his sportsbook in 1999 in San Jose, Costa Rica.  It became one of the biggest in the offshore sector.  He disappeared September 25, 2018, reportedly ambushed by five armed men in the San Jose area.
In January 2019, the Prosecutor's Office out of San Jose reported that, in conjunction with the Judicial Investigation Agency (OIJ), 11 raids were carried out leading to the arrests and apprehension of ten individuals in both Costa Rica and Spain.
In Spain, the Civil Guard captured a computer engineer named Morales Vega, his partner, Solís Chaves, and Vega's mother.
Other family members and those associated with them were captured as well.
"The investigation started on September 25 of last year, after the North American was deprived of freedom on the previous day in the evening. "His family received extortion calls and made an important payment to secure his release; however, since September 24 it is not known where it is, "said Walter Espinoza Espinoza, director of the Judicial Police.
Since Creighton's body was recovered, it was revealed that the leader of the gang that organized the attack is named Morales Vega, and was helped by his mother, named Vega Aguirre (48 years old); his girlfriend, who is a woman surnamed Solís Chaves (27 years old); the grandmother, surnamed Aguirre Leal (74 years old) and a man surnamed Vega Aguirre (49), Morales' uncle.   Creighton's remains were found on the grandmother Aguirre Leal's property.
Also on the list are the suspects with the surnames Martínez Chacón, Sanabria Abarca (teacher), Sánchez Gamboa, Jirón López and Medrano Vargas (the last two are traffickers). The trial continues against these 10 people and is scheduled to end in March.
- Chris Costigan, Gambling911.com Publisher