Despite Indictment, Trump Builds Bigger Lead Over DeSantis: Latest Odds
Published on:
Jun/25/2023
These are the latest odds comparisons between former US President Donald Trump and current Florida Governor Ron DeSantis, both running for President 2024 on the Republican side.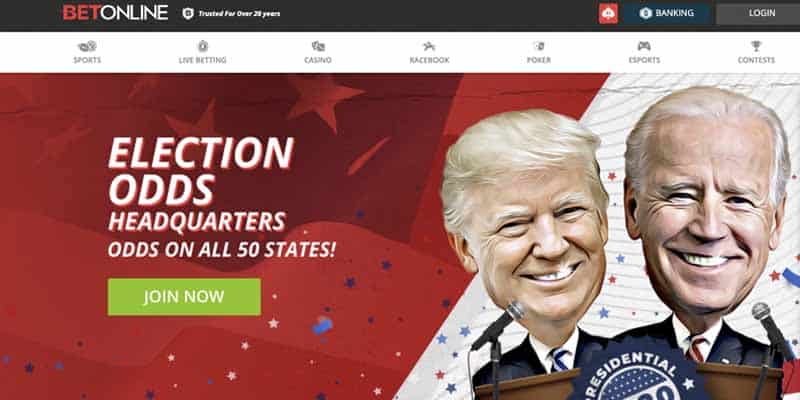 Despite Indictment, Trump Enhances Lead Over DeSantis
(June 25, 2023) - Either Florida Governor Ron DeSantis is losing some serious ground or else former US President Donald Trump is gaining.  Perhaps it's a combination of both.
Trump is building his lead over all the Republican candidates according to a new NBC national poll.
DeSantis' approval among likely Republican voters sat at 31 percent back in April and was now at 22%.
Trump's approval among likely Republican voters had been at 46% and was now at 51%.
"For the first time in history, a former president has been indicted, and we can't find a marker in this survey that it's had an impact with his standing," said Republican pollster Bill McInturff of Public Opinion Strategies, who conducted this survey with Democratic pollster Jeff Horwitt of Hart Research Associates.
"Not only are they sticking with Trump post-federal indictment," Horwitt said of Republican voters, "there are several signs that his support is growing or others are losing ground, particularly Ron DeSantis."
There is some bad news for Trump, however.  Following his indictment for failure to turn over classified documents, the NBC News poll shows the party is split over whether Trump should remain the leader of the GOP.  Six out of ten Republicans believe the indictment was politically motivated.
President Joe Biden leads Trump by 4 points in the NBC News poll's first hypothetical general-election matchup for 2024.
It's also the first poll we've seen where former New Jersey Governor Chris Christie has hit 5%.  Outside of Trump and DeSantis, only Mike Pence has a better approval rating at 7%.
Trump was still at -250 odds to receive the GOP nominee, DeSantis was at +260.  That represents a 5-point differential.
Disney Pulls Plug on DeSantis
(May 18, 2023) - As things stand now, the GOP field is former US President Donald Trump vs. current Florida Governor Ron DeSantis.  Others have entered the race, but only these two are currently making any type of impact whether it's in the polls or in the political betting markets.
And the war of words continues as Disney has just pulled the plug on a $1 billion development project citing "a changing business client".  It's a slap in the face of DeSantis and the former President was quick to pounce just as NBC is breaking the story that the Florida Governor is set to announce a White House win next week.
The Disney project would have created 2,000 jobs for the state. 
The theme park company, Florida's biggest employer, has been in an ongoing feud with DeSantis mostly related to his culture war: "Don't Say Gay", book banning, drag queen gestapos.  
Hundreds of employees have already relocated to Florida for the plan and will be given the option of moving back, people familiar with the matter told the Wall Street Journal.
There is some good news for DeSantis as the gap has closed ever so slightly between he and Trump, from a 5 point lead (by the former President) to a four point lead for GOP nominee in 2024.
Trump Town Hall Could Impact Betting
(May 2, 2023) - "CNN This Morning" anchor Kaitlan Collins will moderate the event at St. Anselm College, which will air at 9 p.m. ET on May 10 and will feature the former president taking questions from New Hampshire Republicans and undeclared voters who plan to vote in the 2024 GOP presidential primary.  This will be the former US President's first appearance on the cable news network since 2018 with CNN regularly finding itself on the receiving end of Trump's vitriol.
On Tuesday morning, Trump was the -215 favorite at BetOnline to become the Republican nominee for the 2024 general election.  His closest rival, Florida Governor Ron DeSantis, was at +215 odds.  This represents a 4 point difference between the two men.  DeSantis has not officially announced he is running.
Trump has refused to acknowledge that he lost the 2020 election to President Joe Biden and it will be interesting to see how he handles questions from voters in this type of format.
Politico reports: "Those in the former president's orbit believe that by giving interviews and access to mainstream outlets, they can broaden Trump's message."
Trump has not participated in a town hall event since late 2020 when he sat down with NBC's Savannah Guthrie.  This was prior to the January 6, 2021 attack on the US Capitol.
BetOnline was likely to post odds on the town hall.
DeSantis vs. Trump Odds: Florida Governor New Ad Replaces Trump Bumper Sticker With His
(May 1, 2023) - The Ron DeSantis campaign has just dropped a quasi-announcement video (seen below).  The theme here is obvious: "Out with the old (Donald Trump), in with the new (DeSantis)".  To highlight this point, the spot ends with someone replacing a Trump bumper sticker with a DeSantis bumper sticker.  No exactly subtle.
The DeSantis campaign has just dropped a quasi-announcement video. You can watch it here. https://t.co/MGIqFL2YtP Here's what I noticed as I watched ...

— David Frum (@davidfrum) April 28, 2023
Former President Trump (-215) was now a full four points ahead of DeSantis (+215) to win the GOP nomination.  That's a far cry from the neck-and-neck race we were witnessing with the odds just a few weeks ago.
President Joe Biden officially announced his reelection campaign last week and he remained the favorite to win the general election in 2024 at +125, a little more than a point greater than Trump at +250 and three points greater than DeSantis at +450.
DeSantis Board Countersues Mickey
(May 1, 2023) - The board hand picked by Florida Gov. Ron DeSantis (R) to oversee Disney says it is countersuing the state's largest employer.
Disney sued Florida, alleging that the state unjustly retaliated against it for its public opposition to a law in the state that prohibits the teaching of gender identity and sexuality for certain grades, dubbed the "Don't Say Gay" bill.
Some pundits have made it a point to note that Disney is not the only entity in the state that enjoys a special status.  Most notably, they point out, conservative leaning The Villages does as well but has not been targeted by DeSantis.
Disney's war on the State of Florida & Governor DeSantis - who will win? #disney #DeSantis #Florida https://t.co/JiAtWktjTN

— Ziyad Joe Samo (@josephsamo) May 1, 2023
New Poll Shows Trump Annihilating DeSantis as Mickey Mouse Goes to War With Gov Too
(April 27, 2023) - A newly released Emerson poll has former US President Donald Trump leading bigly in the 2024 Republican presidential primary with 62 percent, compared to Florida Governor Ron DeSantis' 16 percent and former Vice President Mike Pence at 7 percent.  Read More Here
Trump to DeSantis: 'I Made You', Latest Odds
(April 26, 2023) - The sky was the limit for Ron DeSantis.  He easily won re-election in his Florida gubernatorial race versus Charlie Crist.  And he is widely anticipated to jump into the 2024 Presidential race.  Not if former Donald Trump has anything to say about it. 
Trump's people released yet another commercial Tuesday (April 26) that looks to take down DeSantis.  The 30 second spot makes a point to remind the Florida Governor who got him elected.
DeSantis Disney Prison Threat May Further Affect Presidential Odds
(April 17, 2023) - The move is the latest in an ongoing feud between DeSantis and Disney after that company's former CEO spoke out against a bill limiting discussion of sexuality and gender identity in Florida elementary school classrooms.  Read More Here
DeSantis Pudding Fingers Commercial: Gamblers Losing Appetite for FL Gov
(April 14, 2023) - The latest commercial from the Make America Great PAC closely aligned with former US President Donald Trump is brutal. 
The ad shows Florida Governor Ron DeSantis sticking his fingers in a small container of pudding, then proceeds to claim he's looking to take away seniors Medicare and Social Security.  Retired seniors make up a rather significant percentage of the Florida population, many of whom backed Trump.
The latest odds have DeSantis winning the Republican nomination at -260 on the NO.
Pudding Fingers pic.twitter.com/PRCVAZlkw9

— MAGA War Room (@MAGAIncWarRoom) April 14, 2023
- Gilbert Horowitz, Gambling911.com