Trump to DeSantis: 'I Made You', Latest Odds
Published on:
Apr/26/2023
The sky was the limit for Ron DeSantis.  He easily won re-election in his Florida gubernatorial race versus Charlie Crist.  And he is widely anticipated to jump into the 2024 Presidential race.
Not if former Donald Trump has anything to say about it.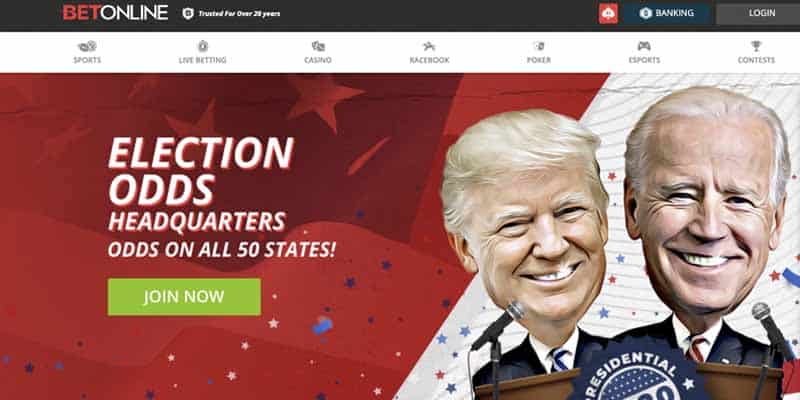 Trump's people released yet another commercial Tuesday (April 26) that looks to take down DeSantis.  The 30 second spot makes a point to remind the Florida Governor who got him elected.
"Ron DeSantis was struggling big time in his primary race for Florida," the spot begins.  "Then DeSantis was saved by the endorsement of then President Trump. 
"Trump's support was so powerful, just two days after the endorsement, DeSantis took a commanding lead."
Trump goes after DeSantis in new campaign ad as odds Florida Governor's odds @betonline_ag continue to decline https://t.co/tspfmKSahY via @YouTube pic.twitter.com/CUZC28kf7n

— gambling911 (@gambling911) April 26, 2023
At one point the Florida Governor was a slight favorite to win the GOP nomination. 
The governor is now coming in at +215, down a half point, as Trump's odds move to -215.
"We fight the woke in the Legislature," a fiery DeSantis proclaimed after his November win. "We fight the woke in the schools. We fight the woke in the corporations. We will never, ever surrender to the woke mob. Florida is where woke goes to die, I have only begun to fight."
The Florida Government has indeed picked fights with Disney, the Tampa Bay Rays, public schools, drag shows for kids and even terminated a state attorney for vowing not to prosecute abortions.  DeSantis actually referenced a 1930s gambling case in suspending State Attorney Andrew Warren.
More recently Disney fought back, quietly removing power from DeSantis' new board before the state takeover.  Disney now maintains control over much of its vast footprint in Central Florida for 30 years with the new board unable to make most decisions without the theme park operator's approval.
"This essentially makes Disney the government," board member Ron Peri said. "This board loses, for practical purposes, the majority of its ability to do anything beyond maintaining the roads and maintaining basic infrastructure."
DeSantis also signed a six month abortion bill in the wee hours of the morning when he probably thought nobody was looking.  And this week, he and his wife were traveling the world. Allies of Trump have urged the former President to visit Tallahassee while DeSantis is visiting Asia.
From Zac Anderson of the Tallahassee Democrat:
Multiple GOP sources with knowledge of the discussions say it's still under consideration. It would have to happen soon; DeSantis is scheduled to return later this week after visiting Japan, South Korea, Israel and the United Kingdom.
Critics have questioned the timing of DeSantis' overseas trip, which comes as the Florida Legislature is approaching the May 5th end of the 60-day legislative session with a number of DeSantis' priorities still unfinished, and with South Florida still recovering from historic floods.
- Gilbert Horowitz, Gambling911.com