Mayweather vs. Pacquiao Fight
Mayweather vs. Pacquiao Fight
Manny Pacquiao was the most bet on side of any event coming into Friday morning even with a whole host of College Basketball lines up overnight. 
Pacquiao was listed as the -800 favorite to beat his opponent Joshua Clottey Saturday night in Dallas, Texas at Sportsbook.com (see website here).
Another popular Pacquiao wager was -105 vs. Floyd Mayweather, Jr., a fight that is yet to be scheduled. 
Submitted by Carrie Stroup on, Mar/12/2010
Don't tell the online bookmakers there won't be a Floyd Mayweather, Jr. vs. Manny Pacquiao showdown before the year is over.  Mayweather - Pacquiao fight odds were still being offered by the folks at Sportsbetting.com with Mayweather as the -130 favorite and Pacquiao paying even odds.
The one stipulation is that the fight must take place in 2010 in order for there to be action on the bet.  Funds are returned otherwise.
Submitted by Tyrone Black on, Feb/11/2010
Floyd Mayweather Sr.
Submitted by Tyrone Black on, Feb/11/2010
A day after the Floyd Mayweather Jr. vs. Manny Pacquiao fight had officially been declared "dead" - for the time being any way - Mayweather has lashed out at Pacquiao.
"In my opinion it is Manny Pacquiao and his team who are denying the people a chance to see the biggest fight ever," said Mayweather.  "I know the people will see through their smoke screens and lies. I am ready to fight and sign the contract. Manny needs to stop making his excuses, step up and fight."
Submitted by C Costigan on, Jan/07/2010
A retired judge mediated a dispute between Manny Pacquiao and Floyd Mayweather, Jr.
Submitted by Tyrone Black on, Jan/06/2010
It all went down at the grand opening of Vanity nightclub in the Hard Rock Hotel -- which was hosted by Diddy.
Submitted by Guest on, Jan/06/2010
Despite a strong likelihood that the highly anticipated Mayweather Pacquiao fight will not take place on March 13 as previously planned, online sportsbooks are still offering odds that the fight wi
Submitted by C Costigan on, Jan/05/2010
Manny Pacquiao has filed a defamation lawsuit against Floyd Mayweather, Jr.
Submitted by C Costigan on, Dec/30/2009
Breaking News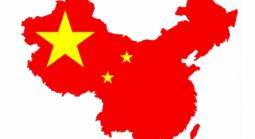 It ranks as the most populated nation in the world and among the first to sort of embrace bitcoin.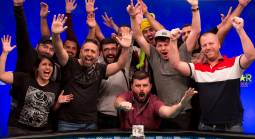 Chris Ferguson was denied his 7th World Series of Poker bracelet with Timur Margolin emerging as the winner of the Event #43: $2,500 No-Limit Hold'em and walking away with $507,274.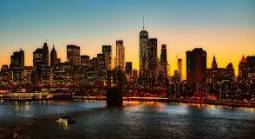 The Meadowlands Racetrack will begin offering sports betting in Mid-July, ahead of the upcoming NFL season. As such, this will be the first sports betting operation in the United States operating on the property of an NFL stadium.