US General Political News
US General Political News
WASHINGTON - Despite a stunning setback in his effort to roll back a ban on Internet gambling, Rep. Barney Frank, D-Mass., says the issue is not going away.

Submitted by Guest on, Jul/14/2008
In an interview with Erin Neff of the Las Vegas Review Journal Republican Presidential candidate, John McCain, made it clear that an all out ban on Internet gambling is a very low priority for his fut
Submitted by Payton on, Jul/04/2008
Breaking News
Gambling911.com has your latest news concerning the explosive eSports gambling industry. Check back regularly for all the latest headlines.
A Whitehall, Pennsylvania attorney has been charged with trying to run down his neighbor, a famed sports handicapper and one-time offshore oddsmaker, for the second time in less than two months.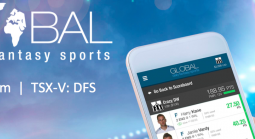 Global Daily Fantasy Sports Inc. (TSXV:DFS) (the "Company") wishes to announce a strategic relationship with NYX Gaming Group Limited ("NYX") (TSXV:NYX) and that it intends to complete an additional private placement for up to $6 million.