US General Political News
US General Political News
WASHINGTON - Despite a stunning setback in his effort to roll back a ban on Internet gambling, Rep. Barney Frank, D-Mass., says the issue is not going away.

Submitted by Guest on, Jul/14/2008
In an interview with Erin Neff of the Las Vegas Review Journal Republican Presidential candidate, John McCain, made it clear that an all out ban on Internet gambling is a very low priority for his fut
Submitted by Payton on, Jul/04/2008
Breaking News
Gambling911.com has your latest poker news, all the world's top headlines. Check back regularly.
For a comprehensive look at today's top news stories and latest event odds from your mobile device or laptop, Visit the Gambling911.com Site Map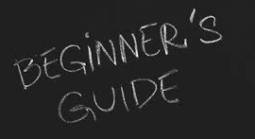 Whether you are seasoned veteran when it comes sports bookmaking or just getting started in the Internet sports betting industry, working with any kind of online gambling software can be intimidating at first glance.