Even if 2014 World Series of Poker Main Event final table member William Pappaconstantinou doesn't do another thing at this year's WSOP, he's already got one record under his belt.
His last name contains 17 letters, giving him the longest last name of anyone who has ever made the WSOP Main Event final table.
(He's probably got the longest last name of anyone who has ever played in the WSOP, but that's still being checked.)
So that's why Pappaconstantinou, 29, from Lowell, Massachusetts, USA, goes by the handy moniker "Billy Pappas."
It saves a lot of time, not to mention a lot of letters.
He's also got another distinction--he's the only one of this year's so-called "November Nine" to describe himself as an amateur poker player--the other eight players at the table all call themselves pros.
(With 17.5 million chips, he has the sixth-biggest stack at the final table.)
Scroll Down For More..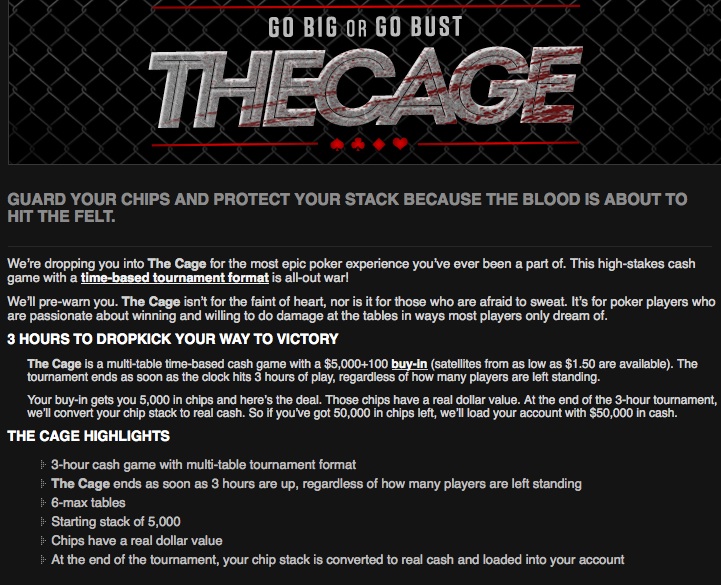 And then there's the foosball thing.
Not football--foosball, as in the soccer-like table game found in many a bar.
Turns out Pappaconstantinou is one of the best players in the world at foosball.
So good, in fact, that he travels around the world participating in big-money, international foosball tournaments and has won numerous championships, earning big bucks.
He hasn't earned as much money playing live tournament poker in his career--just over $16,000.
So winning the WSOP Main Event--and the $10 million cash prize that goes with it--could make him forget about foosball and focus 100 per cent on poker.
Or would it?
Gambling 911 last week caught up with "Billy Pappas" and asked him, among other things, how a foosballer prepares for WSOP final table play and why he'd move to England if he wins the WSOP title.
Here is a transcript of that interview:
Gambling 911: What has been the reaction from friends, relatives, co-workers and others to your making the final table of the 2014 WSOP? Have you heard from people you don't know, or haven't heard from in a long time?
William Pappaconstantinou: The reaction from everyone has been pretty amazing. A lot of people didn't know I played poker, so it's been a huge surprise for a lot of people. No one new has come out of the woodwork and asked for things. A lot of people were saying to me, expect to hear from a distant cousin you didn't know about. But nothing like that happened.
G9: Did you meet any celebrities or top pros at the recent WSOP, and if so, who?
WP: No, I didn't really meet anyone I knew along the way. Maybe it was better that way. It put less pressure on me.
G9: Have you gotten any sponsorship or endorsement deals since you made the November Nine, and if so, with who?
WP: The only one I have is Draft Kings. They approached me on Day 7. I'm hoping to get a couple more settled very soon.
G9: How are you preparing for the resumption of the tournament? Are you studying the tendencies and nuances of your November Nine opponents, or are you just doing your best to improve your own game and not worry about the opposition?
WP: That's a tough question. To be honest, I haven't prepared much. I've played very little poker. I'm just watching previous WSOP events and trying to see what has been effective in the past. I can't wait for it to air this year. I'll get to see a bit on my opponents.
G9: Which November Nine opponent or opponents do you see as your main competition for the title?
WP: I'm sure you get this kind of answer a lot, but I don't think there's going to be one opponent specifically more dangerous than the others. They are all going to be dangerous. The other thing that's even worse is that I doubt any of them fear me, which is going to make things more difficult.
G9: Do you think you're going to win the WSOP Main Event title? Assess your chances.
WP: Do I think I will win? I sure hope so. It's not that I am not confident. I feel like we all have a good chance to win at this point. Nine players left. I don't mind my position. Last year J.C. Tran was chip leader and the best player at the table and he didn't win. Anything can happen.
G9: What other forms of gambling do you enjoy? Do you like to bet on sports?
WP: I love to gamble, but never go too far or anything. I do a little bit of craps, which is probably my favorite. Also roulette and blackjack. Sports betting, I've done a little bit, though I am not addicted to it. I bet sport a couple times a year.
G9: What are some of your other hobbies or pastimes that you enjoy in addition to poker?
WP: As you might have heard, I am a foosball player. I'm one of the best at it, so I travel quite a bit. I also love to play basketball, about three or four times a week. I actually play these things a lot more than poker.
G9: Please give us some basic biographical infomation, such as occupation, where born and went to school, family, etc.
WP: Well, my name is William Pappaconstantinou, better known to the world as Billy Pappas. I was born in Lowell, Massachusetts. I have lived here most my life. My mom is Nancy Pappas. She's the most important person in my life. We have a great relationship. I would love to win this so I can buy her a place. My dad is Bill Pappas. I am actually the 3rd. He's a professional golfer.
G9: Tell us something about you that you would like your fans to know that you've never been asked about?
WP: They usually ask what my hobbies are. I don't have anything in particular that I am hiding. I just love basketball and foosball. I actually also love to play a little hacky sack. That's a little goofy thing about me. Also, if I win the WSOP, I would seriously consider moving to England and buying season tickets to Liverpool, the soccer team. It's kind of a little thing I have thought of lately. Thank-you for the interview.
(This is the latest in a series of Gambling911.com interviews with the 2014 World Series of Poker Main Event final table members--the so-called "November Nine." Interviews with other "November Nine" members will run periodically until the WSOP Main Event resumes. Previous "November Nine" Gambling911.com interviews can be accessed via the THOMAS SOMACH link on the left side of the Gambling911.com home page.)
By Tom Somach
Gambling911.com Staff Writer