Many a US-based poker pro has struggled since indictments were handed down against the big 3 American facing online poker rooms on April 15, 2011.  PokerStars, Full Tilt Poker and Ultimate Bet were forced out of the US market.  The later two would eventually shut down, owing millions of dollars to customers.  And while Full Tilt Poker may have been resurrected by fellow indictee PokerStars, American have yet to see any payouts going on two years now.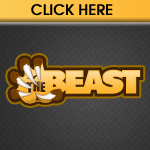 Matt "notnmyhouse" Roth was one of those players who lost his livelihood when Stars and Full Tilt Poker exited the US market.  The poker pro committed suicide last week. 
"The federal government two years ago shut down his site, took his money, and with that — they didn't know it — but they took my son," Matt's father, Bill Roth, told the Las Vegas Review-Journal.
Roth shot himself dead with a friend's handgun last week.
"Money doesn't buy happiness. It doesn't. Happiness comes from within," Bill Roth said. "The next time we see a homeless person sitting on the street, know that there's not one event that made them get there. It's a series of events. We need to have more compassion."
A number of poker players, including big name pros like Daniel Negreanu, were forced to relocate from the USA following the 2011 indictments.  For some, this was simply not an option.  
Post-Black Friday, Roth had entered a number of live tournaments with only nominal success.
Roth leaves behind a wife and son Brandon.
- Nagesh Rath, Gambling911.com