Shocking news confirmed Saturday by the poker community that pro Kevin "Phwap" Boudreau was hospitalized last week with severe bleeding in his brain.  He suffered a brain hemorrhage while on a dinner break at this year's World Series of Poker.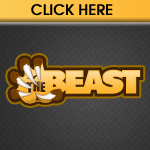 The entire staff is working very hard to do their best, an update on Twitter read.  The poker player was placed in a medically induced coma.  An MRI was scheduled for Sunday, however, the update made it clear the prognosis for Boudreau was not promising as it appears he may have suffered brain damage.
Boudreau, a 25-year-old native of Colorado Springs, Colorado, is a high-stakes cash game player and part of the Ship It Holla Ballas crew.  He has won nearly a half million dollars on the live poker circuit including a 2nd place win at a 2010 World Series of Poker event.
Kevin entered his last tweet on June 14 while attending this year's WSOP.  He cashed out of both Events 17 and 22 at this year's WSOP.
A recovery fund has been set up here.
- Nagesh Rath, Gambling911.com