Locals Recount Amarillo Slim as 'Nice Man': Once Asked Newspaper Boy to Change $100 Bill
ShareThis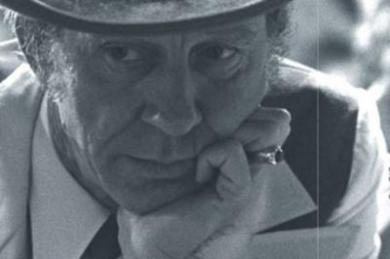 Sunday's sad news of poker legend Thomas "Amarillo Slim" Preston Jr.'s passing spread through his home town of just under 200,000. Amarillo is the 14th largest city in Texas, but by that state's standards, it's more akin to a village where many of the locals know one another.

Despite Preston's fame, a few "regular" folks offered up fond memories of Amarillo Slim on the local news site.
Said one:
I delivered his afternoon newspaper when I was in junior high. Once, when I was collecting monthly payments, he answered the door, and asked how much he owed. It was like $7 or $8 per month back then. I replied with the amount, and he proceeded to pull a huge roll of $100 bills out of his pocket, and asked if I had change for a $100. I replied I did not, but I would be back later. He was a real nice man. I always thought it was funny that he thought a little kid would have change for a $100 bill.
Another had this to say:
Thoughts and prayers go out to the Preston family. Growing up with their kids in the late 60s and early 70s, I have very fond memories of the Prestons. Their home was always open to us and there was always a place at their dinner table. Slim was a very colorful man. We loved being around him. I remember him being honest and fair. Life can be tough. I think I've read that he's had some bumps in the road towards the end of his life. For that I'm sorry. God bless the Prestons at this difficult time. Jim Lewis Austin, TX
The 83-year-old Amarillo Slim's family was close by his side when he passed right around Midnight Sunday April 29, 2012. His daughter was the first to confirm her father's passing.
"He was a cowboy at heart," said Bunky Preston, his eldest son. "He used poker to make money, but he loved chasing cows."
Among Preston's closest friends, poker legend Doyle Brunson also offered fond memories of the late great poker player while keeping the poker community informed of Slim's latest status while in hospice.
Doyle, on his blog, recounted one time when the two friends were savagely beaten:
In the late 60s Slim, Sailor Roberts and myself would go to West Texas to play poker, bet on high school football, and take bets from the local bookies on sporting events, The high school football games in Texas was an amazing thing. Stores would close early and the entire town would go to the games and bet heavily on them. The stadiums would hold 15-20 thousand people and would be sold out.
After a big football game in Midland, Slim and I decided to go to an afterhour's nightclub where they had a backroom poker game. Black and white people were separated in those days and this game was what was called "colored town." We had been to this game before and the owner of the club invited us to play. We were the only white people in the club but we had always gotten along extremely well with the blacks. We won almost every dollar in the poker game and stayed around for a few cocktails. We finally left and started for our car when a big black guy stopped us and asked Slim for a match. I immediately sensed danger and told Slim to forget it and lets go. But instead Slim reached in his pocket and when he did the man hit him breaking his jaw and knocking him out. The robber took Slims money and his diamond stickpin. He turned toward me but I was already running for my car where I had a pistol that I always carried.
As I was running someone tackled me and three other large black men surrounded me and started hitting and kicking me I would have given them my money but they kept kicking me and I instinctively fought back, throwing dirt in their face every time they tried to get in my pockets. Finally after a terrible beating I got to my feet and knocked one of the men down. Cars were driving by so I guess they were afraid of being caught and they all ran away.
Slim and I went home to treat our cuts and bruises. We had a good friend who was a doctor and he got up in the middle of the night to patch us up. Slims jaw was shattered and he couldn't eat solid food for a month. I had three broken ribs, multiple cuts, a dislocated nose and my ear was torn loose.
- Ace King, Gambling911.com
Submitted by Ace King on Sun, 04/29/2012 - 20:58