A London tycoon, Talal Shakerchi, has lost more than £850,000 in a poker game held over the past weekend.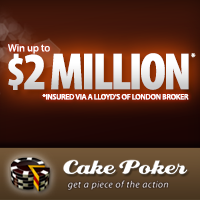 The 49-year-old head of hedge fund, Meditor, staked 500,000 euros (£424,112) along with five other players for an unofficial game at the European Poker Tour in Monaco this past weekend.
Guests were said to be unaware that Shakerchi, another British amateur and four of the world's top poker players were playing for pots of one million euros (£848,225) at a time.
One Twitter user, who was live-tweeting the event, said: "Talal seems very unlucky and running very bad – can't seem to win a hand. Again lost a small pot to Heinecker just now."
- Ace King, Gambling911.com