Port Canaveral, FL – By popular demand, Heartland Poker Tour (HPT) is heading back to the warm waters of the Caribbean with Card Player Cruises, sailing away on January 12, 2014 for a seven-day cruise aboard Royal Caribbean's Freedom of the Seas.  The schedule for "HPT on the High Seas" will include an HPT Main Event, qualifying events, multiple side tournaments, and cash games, along with plenty of sun, sand, and surf. The cruise will depart from Port Canaveral, located near Orlando, Florida.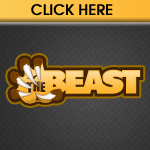 HPT executed its first High Seas event earlier this year, partnering with Card Player Cruises in January.  "We were hooked," said HPT Director of Operations Jen Mastrud.  "Card Player Cruises does a phenominal job of planning every trip as if it is the vacation of a lifetime."
Linda Johnson, a Poker Hall of Famer and partner in Card Player Cruises said, "We are the largest poker cruise company in the world and have a full service poker room, experienced staff, seminars, and much more. Besides the full tournament schedule, you'll visit exotic ports and enjoy all of the amenities of a luxury cruise ship.  What a great poker vacation!"
HPT commentator and popular pro Maria Ho missed the boat last time, joining the HPT broadcasting team in February of this year.  She is scheduled to set sail with the crew in 2014, ensuring everyone has a great time.  "She's a fan favorite," said Mastrud. "Those meeting her on the boat for the first time will quickly see why."
HPT and Card Player Cruises selected one of the best ships in the industry for the 2014 cruise.  Vacationers will enjoy many popular amenities aboard Royal Caribbean's Freedom of the Seas, including a water park, ice-skating rink, and rock climbing wall. Cruisers have the opportunity to explore or relax on the white sand beaches of St. Martin, St. Thomas, and the Bahamas.
HPT has also sweetened the pot for the $1,100 Main Event with exciting prize packages for the top nine finishers.  In addition to life-changing money, players will compete for national television airtime. All nine at the Final Table will receive packages to travel to another HPT event of their choice to be filmed for their own segment on Heartland Poker Tour.  The opportunity comes with international exposure; the show is broadcast in more than 100 million homes throughout the United States, in addition to widespread distribution throughout Europe, the Caribbean, the Middle East, North Africa, and Asia.  The packages include a $1,650 Main Event buy-in, hotel accommodations for two nights, and a travel stipend.
Poker enthusiasts can get on the boat for as little as $789 per person and gain exclusive access to the poker room.  Card Player Cruises is already accepting reservations for the January 2014 cruise on its website, www.cardplayercruises.com. ; CPC representatives recommend passengers reserve their cruise packages early for best cabin selection.  A valid passport is required at the time of departure.
In addition to Maria Ho, Michigan's Steve Fox was one of the first to book.  Fox finished ninth in the inaugural cruise event this year and said booking the cruise again was a "no-brainer" for him. 
"They put on a helluva tournament," said Fox. "Although my television time was short, the entire HPT experience was fabulous."