David "Chino" Rheem has just won the 2013 $25,000 World Poker Tour Championship and the $1.150,297 cash prize that comes with it, much to the behest of some in the poker community.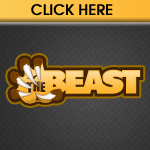 Rheem, a finalist at the 2008 World Series of Poker Main Event, has been a polarizing figure in the world of poker.
Just check out the TwoPlusTwo.com message boards where we at Gambling911.com stumbled upon a thread with up to 95 pages entitled "Chino Rheem SCUM Part 2".  We'll assume for the moment there was a Part 1.
Basically a player alleges Rheem borrowed money (via staking) and could not pay back on the basis that he is "broke" despite these various tournament wins. 
Our staff doesn't have the time to mull through all 95 pages of this particular thread, however, by jumping to page 94 it would appear the loathing of Rheem hasn't subsided much.
Romledbetter writes:
Chino doesn't just seem like a gambling addict to me. It's pretty clear, with his history of burglary, his blatant use of another person's computer for 15k, and his braggadoccio when confronted, that he's also a klepto, and finds the same excitement from stealing as he does from gambling. He needs official help, not just support from friends. He will not reform on his own.
The good news now, we suppose, is that he has the funds to pay people back.  The bad news....well....we won't even go there yet.
At this week's World Poker Tour Championship, Rheem beat out big name pro Erick Lindgren, who walked away $650,275. 
- Ace King, Gambling911.com