What are some of the hottest headlines in the world of poker? Here you will find all the latest juicy stories along with other important news and tournament results. A must read for the poker enthusiast with articles published throughout the day.
Breaking News
Law enforcement officers have raided a property that the Tuscarora Indian Nation of North Carolina claims as sovereign territory in eastern North Carolina after they received complaints that an illegal casino was being operated there.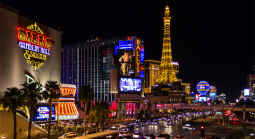 Let's face it, if all casinos were the same, there wouldn't be so many of them.