What are some of the hottest headlines in the world of poker? Here you will find all the latest juicy stories along with other important news and tournament results. A must read for the poker enthusiast with articles published throughout the day.
The Commonwealth of Kentucky will be holding a hearing on Thursday to determine if it can seize up to 141 online gambling related domain names.
Gov. Steve Beshear said his administration has asked a Franklin County Circuit Court judge to give the state control of 141 gambling Web site domain names. Beshear said he's looking to restrict Kentuckians' access to Web sites with names that include some of the most popular gambling sites for U.S. players: bodoglife.com, doylesroom.com and fulltiltpoker.com.
Submitted by C Costigan on, Sep/24/2008
The world's largest online poker room has been busted by the Advertising Standards Authority out of Great Britain.
Submitted by C Costigan on, Sep/24/2008
John Pappas, executive director of the Poker Players Alliance (PPA), the leading poker grassroots advocacy group with more than one million members nation-wide and more than 13,000 members in the C
Submitted by Guest on, Sep/23/2008
There is only one 11-time WSOP bracelet winner, but world-record holder Phil Hellmuth will have poker fans seeing double next week in London when the UltimateBet pro will come to the WSOPE

Submitted by Guest on, Sep/23/2008
Even before Thursday's hearing to determine whether 141 online gambling would be seized by the Commonwealth of Kentucky, Governor Steve Beshear apparently has wasted little time.
Gambling911.com broke the story Tuesday that LuckyPyramidCasino.com is now in the control of one Commonwealth of Kentucky Justice Cabinet Eric Lycan. LuckyPyramid registrar name was transferred this week to the state. The online casino was part of the popular Real Time Gaming software platform.
Submitted by C Costigan on, Sep/23/2008
Breaking News
Assuming Iowa legalized sports betting, Prairie Meadows race track is ready after they secured a partnership deal with William Hill.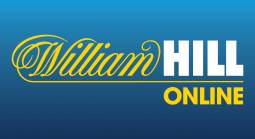 The William Hill sports betting app in New Jersey was reported down late Wednesday, much to the dismay of those trying to get in their night time basketball wagers.
While the U.S. Government is dealing with a partial shutdown, there is a new employee that's coming to work at the Pentagon. His name is Libratus.