News from Sparky Collins.
When it comes to American Idol, there is little doubt who the favorite is.  That would be Adam Lambert, who continues to break away from the pack and drive the ladies wild in doing so, in more way
Submitted by Payton on, Mar/16/2009
The Drag Queen revolution is upon us and everyone is celebrating, including institutions of higher learning like George Mason, which announced Friday it has selected a drag queen to be its homecomi
Submitted by Sparky Collins on, Feb/20/2009
She referred to his foot fetish as "weird" and a "little scary" in a radio interview this week but this month's Playboy model and fashionista, Aubrey O'Day, insisted to Gambling
Submitted by Jenny Woo on, Feb/19/2009
One time Danity Kane diva, Aubrey O'Day, was seen partying it up with poker pro David Williams this past weekend, putting to rest rumors that she is bi-sexual.  Submitted by Jenny Woo on, Feb/16/2009
One of my fellow Cubanos, the great Perez Hilton, brought up a little ditty that was out there two years back when A-Rod (Alex Rodriguez) was caught frolicking around in strip clubs. 
Perez reported the following: "(A-Rod) likes the she-male, muscular type" says a stripper at a club once frequented by Rodriguez. "They brought me up to the champagne room one time. I spun around once and that was it. I'm not his type."
So does this mean that Yours Truly might be able to score a home run with A-Rod?
Submitted by Sparky Collins on, Feb/09/2009
Did you know that the Westminster Dog Show attracts a rather large number of gamblers?  It may seem odd but the show is quite popular and heavily broadcast on ESPN.  As such, Submitted by Sparky Collins on, Feb/06/2009
"I am sure you are wondering...what on earth did it take to get my CAP Euro ban lifted? Seducing (Michael) Caselli.
Submitted by C Costigan on, Feb/04/2009
Breaking News
FanDuel will become authorized gaming operator of the NBA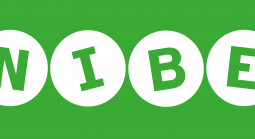 While its parent company entered the New Jersey online gambling market last June, Unibet will be making its debut shortly.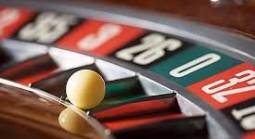 Gambling revenues have dipped at Massachusetts' casinos for another month.