(Originally Published 2016) - Allen Ross was a bookie behaving badly.
*4 weeks free trial
*Starting at $7 per head, 24/7 support
*Pay only for active players
*Live in-play betting on mobile or laptop
*No deposit required - Instant setup
*Live dealer casino or virtual casino
*18 plus years in business serving sports betting public
*70 plus horse tracks
Click here to visit RealBookies
His son, Denny Ross, behaved even worse.
Allen was a member of the so-called "Internet 21," the group of 21 Americans who in 1998 were the first to be prosecuted by the U.S. government for illegally operating offshore online casinos and sportsbooks.
Allen, along with two other "Internet 21" members, Mike Saul and Orrin Sleeper, ran Island Casino, an online casino and sportsbook in Willemstad, Curacao.
At the behest of then-President Bill Clinton, the U.S. Justice Department and then-Attorney General Janet Reno busted Allen and the rest of the "Internet 21" for violating the Federal Wire Act, a law that prohibits transmitting gambling information over the telephone (the Internet operated exclusively over phone lines at the time).
Some of the "Internet 21" returned to the U.S. and accepted the charges and copped pleas, receiving fines and/or house arrest.
Some remained fugitives abroad, continuing to run their illegal businesses.
Scroll Down For More..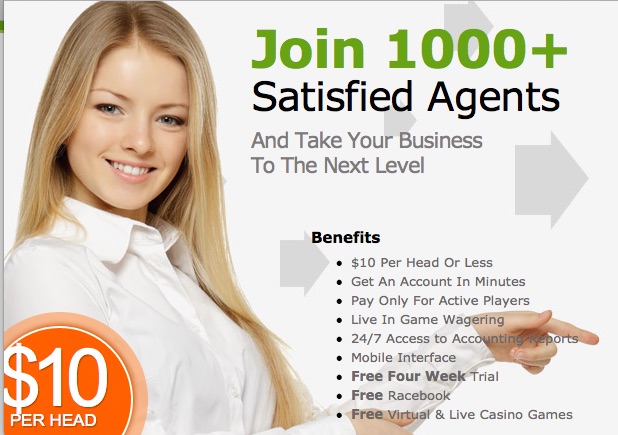 And one, Jay Cohen, famously returned to the U.S. and wanted a trial by his peers in a court of law.
He got it and also got a guilty verdict, which got him a year and a half in Federal prison.
Allen Ross was among those who returned to the U.S. and gave himself up and avoided prison.
Yes, he was a bookie who behaved badly, but at least he didn't kill anyone.
Which is more than can be said for son Denny Ross.
In 1999, Denny, then 20, raped and murdered an 18-year-old acquaintance named Hannah Hill in Akron, Ohio and left her corpse in the trunk of her car.
A subsequent trial ended in a mistrial, and the case is currently on appeal.
But that wasn't enough for this modern-day "Dennis the Menace"--he just couldn't stay out of trouble.
In 2003, he picked up a 32-year-old woman named Jennifer Tittle in an Akron bar, took her to his home and beat her up and raped her
At a trial the next year on charges related to that incident, Denny was convicted of single counts of rape, attempted murder, kidnapping and intimidation of a crime victim and of two counts of felonious assault.
He was sentenced to 25 years in prison.
Between his two trials, Denny's legal costs were almost a million dollars--money that was paid by Allen and earned from illegal Island Casino profits.
But that wasn't the end of it.
After Denny's conviction in the second trial and his sentencing to 25 years in the pen, Allen was asked by reporters covering the trial what his reaction was to the outcome of his son's case.
Again the rogue Internet bookie behaved badly, blaming the rape victim for the mess his son found himself in.
"It's kind of hard when you're 25 years old and you have women come on to you," Allen said. "Tough situation. Sometimes it's hard to say no, isn't it?"
By Tom Somach
Gambling 911 Staff Writer