Opening Weekend Box Office Movie Odds
BetUS.com has just released a whole new menu of summer blockbuster betting odds, with Iron Man 2 and Shrek Forever expected to rake in the most cash (Submitted by Guest on, May/18/2010
Iron Man 2 has received around 71 percent on the TomatoMeter, which is used to monitor how much critics across the board enjoyed a particul
Submitted by Jordan Bach on, May/07/2010
The Walmart of online gambling, BetUS.com, has released its odds on Iron Man 2 opening weekend box office performance.  (find odds hereSubmitted by Jordan Bach on, May/06/2010
There is little action at the online betting exchange intrade.com for the Elm Street and Iron Man 2 opening box office receipts market as we h
Submitted by Jordan Bach on, Apr/28/2010
Even Iron-Man feels the wrath of volcanic ash.
Submitted by Greg Tingle on, Apr/24/2010
Gambling and Hollywood do apparently mix, based on the proliferation of branded slot games found in online casinos and the Hollywood movie betting proposals currently being shuffled around the desk
Submitted by Greg Tingle on, Apr/20/2010
Do gambling and Hollywood mix?
Submitted by Greg Tingle on, Apr/16/2010
The 82nd Academy Awards are fast-approaching and prop betting fans can get Oscar Betting Odds at betED.com.
Submitted by Payton on, Feb/22/2010
The wildly popular Spider-Man franchise was fully enmeshed in the Hollywood rumor mill this week as reports surfaced from Sony that Tobey Maguire and director Sam Raimi won't reprise their roles on
Submitted by Guest on, Jan/18/2010
Socialite Paris Hilton has been pegged to play Barbie in an upcoming film about the famous doll.
Submitted by Jordan Bach on, Oct/06/2009
The latest Sasha Cohen film, Bruno, could potentially become the summer's biggest comedy hit.  The movie features a cameo appearance by none other than Republican Texas Congressman, Ron Paul.  Co
Submitted by C Costigan on, Jun/01/2009
The buzz surrounding this year's MTV Movie Awards, set for May 31st is reaching a fever pitch all across the country as fans are gearing up to tune in and see their favorite stars participate in th
Submitted by Guest on, May/26/2009
Sports Interaction betting analyst Frank Doyle goes outside his comfort zone when he looks
Submitted by Frank Doyle on, Apr/22/2009
The state of Nevada has come to the realization that they are missing out on some of the biggest betting events of the year.  While Las Vegas sportsbooks capitalize on the Super Bowl and the curre
Submitted by Jagajeet Chiba on, Mar/18/2009
Submitted by Jordan Bach on, Jul/22/2008
Heath Ledger "brilliant" performance another reason why oddsmakers offer bets on The Dark Knight opening box office receipts 
Online gambling website Bookmaker.com has posted odds on The Dark Knight opening box office weekend receipts.  The Dark Knight is the latest installment of the Batman series and features Heath Ledger who passed away tragically last year.  Ledger's performance has been called "terrific" and many believe he could be nominated for an Academy Award.
Submitted by Payton on, Jul/16/2008
Breaking News
FanDuel will become authorized gaming operator of the NBA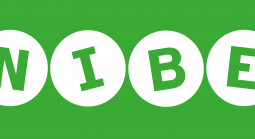 While its parent company entered the New Jersey online gambling market last June, Unibet will be making its debut shortly.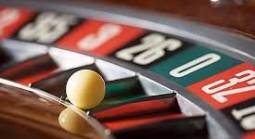 Gambling revenues have dipped at Massachusetts' casinos for another month.