Professional sports bettors can make great money and so too can bookmakers. All you need are the right tools. For the independent bookie, that's as simple as implementing a quality Pay Per Head platform.  They offer everything from 24-7 customer service to an odds feed to all the reporting you can ever imagine, all starting at $2 per active customer per week.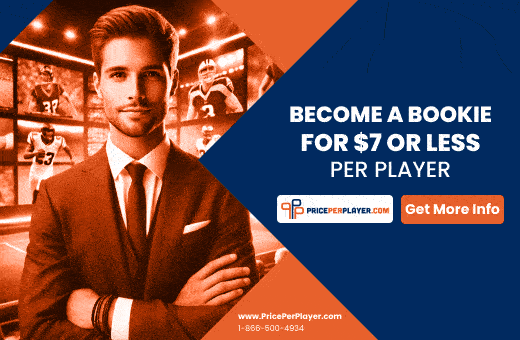 The Benefits of Being Your Own Boss
You are the on who calls the shot. No more punching in and answering to anyone but yourself...well, you still have to answer to your players.  If you can't compete with other local bookies by offering your customers what they want, it's goodbye Felicia.
You are accountable for your own actions and responsible for the failure or success of your enterprise.
You Make Your Own Schedule – As a bookie owner, you make your own schedule. At least, you do if you use a Pay Per Head Solution. This is because a Bookie PPH provides you with a 24/7 staff and gambling platform for a smooth operation.
Gratification – When you work for yourself about something you are passionate about, you get more than money. You get a sense of accomplishment and gratification that is not found anywhere else.
The Reality of Being a Gambling Entrepreneur
Having passion for being a bookie can only take you so far. You will have good days and you will have bad days. There will be days where you will just want to close your shop and never look back. However, as long as you are patient and learn from your mistakes, you'll ultimately overcome all obstacles.
Developing a bookie business plan can make the bad days easier to deal with.
It's vital to stay on top of today's technology.  In the gambling industry, technology is very fluid and constantly changing. What may have been trending 5 years ago may no longer apply today. Therefore, being a sportsbook owner means constantly researching and studying the industry.
A sports betting entreprenuer should have an understanding of his or her industry.  This means knowing all the big upcoming games and understanding your own customers.  Are there particular teams your customers like to wager on?
The Pay Per Head software can do a lot of the work for you, but your role is to study the data and information obtained.
Sports betting entrepreneurs should also be skilled in marketing.  This will represent a good chunk of your time in building the business.
- Aaron Goldstein, Gambling911.com