Whatever Happened to Josh Cartu, Rome Casino?
Published on:
Mar/11/2023
Flashback to 2009, banks were closing left and right (and, gulp, it's happening again), crypto wasn't a thing yet, sportsbooks were starting to get a little freaked out over their future with a number of high profile arrests having happened and still to come (and they would never legalize this activity in the US, right?), and Gambling911.com welcomed one of the first ever transgender reporters, Sparky Collins (yes, we were way ahead of our time).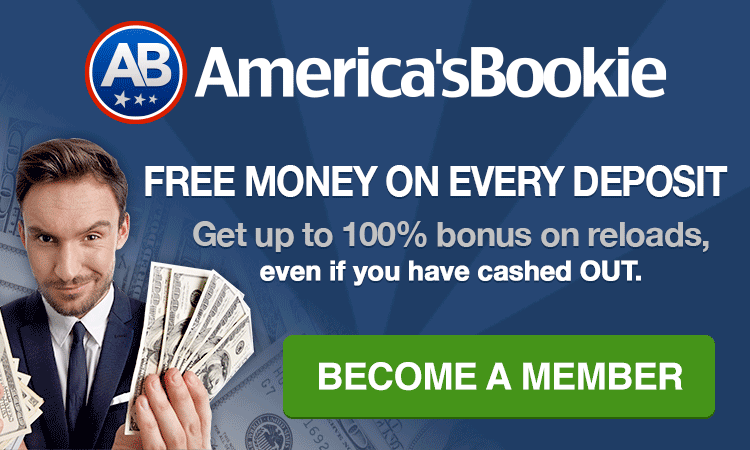 For reasons we can't quite explain, the Rome Casino was a thing in the world of online gambling for a hot minute.  Its "manager" at the time, Josh Cartu, was barely known but starting to make some noise.  He even got to hobnob a bit with the Joan Rivers of online gambling (red carpet version), Rebecca Liggero.  Then that casino began slow paying affiliates, players, and even our beloved Sparky.
"I feel I get raped at this online casino Brotha!" our beloved Sparky, now an ocean and big wave photographer, once ejaculated. 
These days the Rome Casino URL takes us to a dead page while the affiliate partner domain goes straight to GoDaddy.
It's only fitting we suppose that 14 years later Sparky identifies as nonbinary (he still has sex with Playboy Playmates in swimming pools while wearing his Cindy Brady wig but doesn't shave his chest any more) while Josh and his brothers have gone all-in on the binary side of things.  We're talking binary options trading of course. 

(Above) Gambling911.com's Sparky Collins swims with the fishes
Today, March 11, just happens to be Josh's birthday.  We're told he typically celebrates the occasion in classic style across the social media sphere, racing one of his expensive sports cars perhaps.  Not this day though.
For some reason Josh is notably quiet....especially for an Instagram influencer.   In fact, it's been 12 weeks since we last heard from Josh.
The FinTelegram is a financial intelligence service with the mission to protect investors by providing up-to-date information about scams and investment opportunities in the cyberfinance space.  And it has also been especially prolific in covering all things Cartu.
Last year, it reported that two of Johua's brothers were arrested in UAB on a Red Interpol warrant.  Gambling911.com can't independently confirm those reports. 
The FinTelegram site also alludes to apparent probes, one from the U.S. Commodity Futures Trading Commission (CFTC), while other Canadian media have covered an alleged scheme in that country that names the brothers.
From The FinTelegram:
We have heard that Jonathan Cartu wanted to leave UAE with a fake passport and flee from arrest. This is unlikely to have worked. The Cartu Brothers are fighting their arrest and extradition with their lawyers. We cannot confirm the information with complete certainty at this time. In any case, however, the Cartu Brothers are wanted primarily by U.S. authorities such as the CFTC.
The FinTelegram makes it a point to emphasize that Josh himself was not arrested in UAB.
Alas, this should actually be a happy birthday for Josh as he was just handed down some great news.
The CFTC dropped civil charges against Josh and brother David last week.  Another brother is still not off the hook in the alleged $165-million binary options trading scheme.
The dismissal of the charges is contained in a notice that the CFTC filed in federal court in Texas on Friday, March 3.
The Cartu Brothers argued that the CFTC failed to identify a single specific transaction or customer that was a victim in any alleged scheme.
The CFTC has not stated its reasons for dropping the charges.
We're not quite sure what's going on in Canada nor do we know why Josh is no longer making entries via Instagram.
Whatever Happened to Alleged Bitcoin ATM Scammer Sonny Meraban?
It's been just over a week since Sonny Meraban was taken into custody, released, then taken into custody again less than 15 minutes later.  A Gambling911.com caught the whole ordeal on videa as it went down shortly after 7 am ET Wednesday March 1.  Yes, it's true, March certainly came roaring in like a lion for this poor guy.
(Above) The towering 6'4 Sonny Meraban seen here with the handcuffs removed after initially being taken into custody.  He was placed in handcuffs and in the back of this vehicle, which promptly drove away, about three minutes after this photo was taken
But before anyone sheds a tear, Meraban and his Bitcoin technology firm along with other company executives were indicted for allegedly operating unlicensed crypto kiosks in Ohio that knowingly benefited from victims of cryptocurrency scams.
While reports across the Net suggest that a Cuyahoga County grand jury returned the indictment on Mar. 1, this likely occurred a day prior since Sonny's arrrest happened just after 7 am ET on Mar. 1.  The other arrests followed the next day. We're not entirely clear of the timeline in this regard and why Meraban was taken into custody more than 24 hours prior to his associates, including Sonny's 75-year-old dad.
Arrest made in #MiamiBeach as police continue to comb residence of Bitcoin ATM founder https://t.co/H5kEjYyiYN pic.twitter.com/PIq38tExKN

— gambling911 (@gambling911) March 1, 2023
In addition to Sonny and his dad, Reza, company attorney William Suriano was also named. Search warrants were executed on all of their residences in Florida and Illinois.  Officers from a special elite Miami task force were present at Sonny's residence for the remainder of the afternoon of March 1.  Sonny resided there for approximately three years and was not the owner of the multi-million dollar Altos Del Mar property. 
"I would like to personally thank the United States Secret Service for their incredible hard work throughout the investigation of this case," said Michael O'Malley in a press release. "I would also like to thank the additional 28 agencies that worked alongside our office and the Secret Service. Without the assistance from each and every one of these law enforcement agencies, these individuals would be continuing to profit off of their illegal activities."
"The United States Secret Service has an integrated mission of protection and investigations that safeguard our nation's financial infrastructure," said Acting Special Agent in Charge of the Cleveland Field Office Blaine Forschen in a press release. "This effort is another example of how we achieve our mission through partnerships with local, state and regional allies such as the Cuyahoga County Prosecutor's Office."
The indictment states that the defendants illegally facilitated the conversion of U.S. currency into Bitcoin and transmitted that cryptocurrency into any designated cryptocurrency wallet.  It further states that the defendants collected and retained a transmission fee, averaging about 20% of the total amount transferred and continued to do so after being notified that fee came from fraudulent transfers.
While Meraban's status is unknown, we do know that attorney Suriano remains in custody without bond pending a March 16 hearing date.
Suriano is charged with one count of each of conspiracy, money laundering, taxation and possession of criminal tools.  From there the numbers keep getting higher: Five counts of tampering with records, eight counts each of money laundering and receiving stolen property and 33 counts of violating license requirements.  That's a lot of counts.
It does appear that all of the defendants are set for arraignment on March 22 in the Cuyahoga County Court of Common Pleas.
- Nagesh Rath, Gambling911.com