Wesley 'CryptoApprenti1' Fei Called Out as Latest Alleged Poker Cheat, Mouth Calls Him 'Poker Fraud'
Published on:
May/29/2023
"Wes Side" Wesley Fei was being billed last year as poker's newest entertaining character.  Now he's being called out as the "latest poker cheater" following a much talked about feud that took place during this past weekend's Hustler Live streaming event: The Million Dollar Game.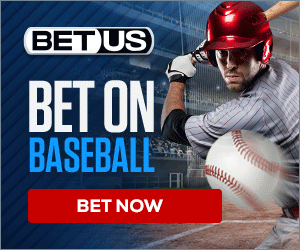 The allegations following this past weekend's Hustler Live streaming event and a feud between Wesley and Hasan Onay "HasOnay94", also known as "Huss".
The big winner on Day 3 of The Million Dollar Game was Huss at +$1.1 million.
"The game is now $1K/2K/4K -- the biggest game in poker streaming/TV history Ben just joined the game The beef between Wesley & Huss is getting intense We have 47,000 viewers watching -- the most in poker streaming history."
Wesley is hilarious  pic.twitter.com/AupnyjOvcQ

— Ace Poker (@AcePoker444) May 29, 2023
There have been some fighting words tonight between @CryptoApprenti1 & @HasOnay94

Huss talked about it with @Joeingram1

Tune in NOW for THE MILLION DOLLAR GAME -- $1K/2K/4K: https://t.co/fwacez5zOJ pic.twitter.com/vBYsX6309L

— Hustler Casino Live (@HCLPokerShow) May 29, 2023
Huss spoke afterwards about the beef.
He accused Wesley of being "too tight" a player but the feud escalated beyond that criticism.
In an interview with Joey Ingram, it was pointed out that the two were "calling each other names" and attacking one another personally.
Huff was pissed off that Wesley (pictured below) had offended Huff's mom apparently.
"He's immature, he's still a kid," Huff offered. 
Oh, then he threw this in:  "He definitely doesn't own a hedge fund."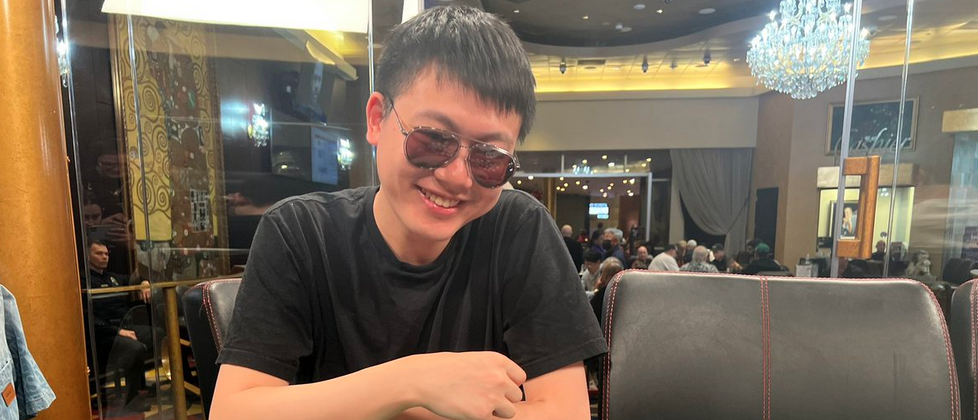 That reference was to Wesley's standing in the crypto space.
Mike "The Mouth" Matusow as on the side of Huss.
"How big a scammer is Wesley? Guy representing to be big shot buys in 3 m and had 13% vpip he just open folds kq to a 3 k open by airball!"
Mouth added: "He's just a fraud everything guy says feels like a lie!"
Dr. Randy Mash tweeted out following the incident:
"Rob was bustin balls but nobody had any issue with him,go watch Rob video after the show. People being calling out Wesley for his etiquette for a while now but let him get away with it because was new to poker but players have had enough of his bullshit."
He added: "Shit talking part of the game and Wesley can dish it out but can't handle being on receiving end. You don't need to have achieved anything to call somebody out,bringing peoples family into it is always over the line. He obv successful enough outside of poker to buy into this game."
NJ online tournament poker player Phill Mendel didn't seem to be buying that Wesley is a cheat.
"The Wesley hate is crazy. I think he only started playing poker last year."
John Smith also questioned how Wesley could be a fraud.
"How is Wesley a fraud? He's been playing poker less than 2 years!"
Another tweeted out:
"Huss has to lie after getting called out. He is more childish than Nick. At least Nick keeps it to poker. Huss crying like a baby bitch after getting called out for his trash talk. "let me physically threaten you", then lie about after the fact. Pathetic antics."
The weekend event also featured big name poker pro Tony Guoga going ballistic.  Nik Airball was also part of the table.
The commentator seemed dumbfounded by all of the weekend's drama taking place.
 I think this is one of THE top moments in @HCLPokerShow history!!@nikairball T 9 vs. @TonyGuoga A A #MillionDollarGame#Poker#highstakespoker#OnYourBike pic.twitter.com/R6T6ki4DYN

— Nicky (@NickyNoLimit) May 29, 2023
- Ace King, Gamlbing911.com