Breaking News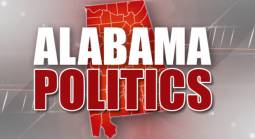 Alabama lawmakers return to Montgomery on May 17 for the final day of the 2021 session.
The latest victim of "cancel culture" is not human, but a horse.  Trainer Bob Baffert claimed his Kentucky Derby winner Medina Spirit is a victim after testing positive for a regulated substance.  He also blamed Churchill Downs for releasing such a harsh statement. 
It seems to be a foregone conclusion that Liz Cheney will be ousted from her GOP Conference chair position, and Vegas has confirmed as much.