Majority of Bets on Jake Paul as he Predicts Early Knockout in Final Pre-Fight Interview With BetOnline
Published on:
Aug/29/2021
In his last interview before tonight's fight against Tyron Woodley, an exclusive with BetOnline, Jake Paul changed his prediction regarding when the match will end.
"My Spidey-Senses say 1st or 2nd," Paul said Saturday night when asked what round he'll knock Woodley out. "I'm just feeling too good, and he's just too slow."
At BetOnline.ag, 60.1% of the money wagered has come in on Paul, while 72.0% of the total bets is on Woodley. Of course, this means that the larger bets have been on the favorite, Paul.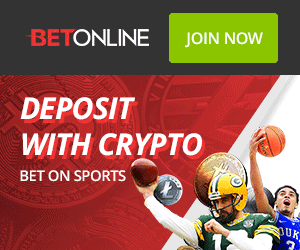 Paul currently has -195 odds at BetOnline while the underdog Woodley is listed at +170. The over/under for total rounds is 3.5.
"My opponent is small...he just seemed little," Paul said in response to yesterday's weigh-in with Woodley. "It just seemed like he's going through the motions. Almost sad, if you will. I'm going to break him."
Betting Report
60.1% of handle on Paul
58.7% of handle on Under
72.0% of bets on Woodley
61.3% of bet on the Over