Find out what gaming people are twittering about.
Breaking News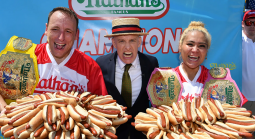 You can bet the Nathan's Hot Dog Eating Contest online at BetOnline
If you showed up at the Meadowlands Race Track Friday evening, chances are you had to participate in a Covid-19 screening that could best be described as an "epic fail".
Online bookies have had a massive surge in popularity in the last 5 years.