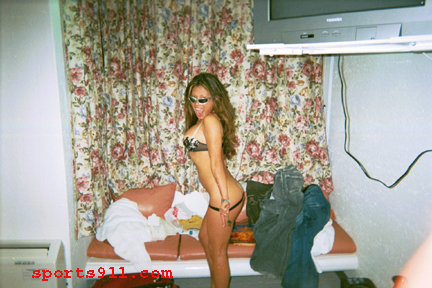 There's a growing interest in three card Poker, mainly because people think it's easy to win big (given the right three card Poker strategy, of course).
After all, it's fun to think in 3's because....well....adding a third is more exciting than just two, especially when playing No Limit Texas Holdem. 
There are two ways to bring home the bucks (actually there are more than two ways, but we won't get into all of that on this page): getting a better hand than the dealer (the ante) and an optional bet, getting a pair or higher (the pair plus). It is simple and short, making a three card Poker strategy far less complicated than other variations and ideal for beginners or people who are looking for a quickie.
But you still need to play your hand right. With the right three card Poker strategy, you can bring in consecutive wins and watch the chips pile in a matter of minutes.
In general, the house has a 3.4% advantage; something to consider as you take the first step in your three card Poker strategy: deciding whether to fold or play, and whether you will play just one or both bets.
It really depends on your hand. In decreasing order of merit, you can have straight flushes, triplets, straights, flushes, pairs, and singletons. Note one of the unique elements in three card Poker strategy: straights have a higher ranking than a flush, because of the odds of making a three card straight.
Is it me or is my three card poker strategy lesson starting to sound like a really sleazy porn flick?  Hey there are no straights in three card poker!  Everybody is bi!  Ok, just kidding....just kidding. 
Now back to my three card poker strategy.  You can tell my ADT is kicking in.
Within each category, rankings coincide with standard poker conventions, the highest being aces (which can be used for either high or low), followed by kings, and proceeding to threes and twos. 

The house has a 3.4% advantage; although what makes three hand Poker such a "winnable" game is that the dealer needs to have at least a queen-high to qualify. Betcha didn't know Jenny knew this!  I'm learning, I'm learning here. 
This happens in 2 out of 3 hands, and if he fails, you get even money (1 to 1) on your original wager as long as you don't fold. As a rule, 4 out of every 10 ante hands will win the ante bonus. 

So how do you know when to fold, and when to forge forward? Being such a simple and straightforward game, a three hand Poker strategy is pretty cut and dried. You just have to muck a low singleton (queen-6-3 or worse) and play with a high singleton (queen-6-4 or better). The best possible win is a straight flush, betting on play, and beating a qualifying dealer. The wrong three card Poker strategy can drag you to the worst possible loss: $3 times the base, if you play with a singleton, bet on a play, and get beaten by a qualifying dealer.
You can check out all of my Poker Tips and Strategies here
---
Jenny Woo, www.gambling911.com
Originally published July 22, 2006 6:31 pm EDT