Breaking News
Police say they found a man and woman shot overnight Saturday in front of the Paris Las Vegas hotel-casino.
Disease investigators have released a list of places where possible COVID-19 exposures have happened in Sin City, and they break down the numbers by casino/hotel property.  Oh, and it's ugly, especially if you happened to stay at the Cosmopolitan in recent weeks!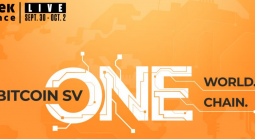 Live from studios in both New York and London experts from the iGaming industry gather to talk about the way forward for the casinos across the world. The conference will, naturally, be virtual but it is far more than just 'Zoom-heads' on a black background. This panel will not only offer interaction and questions form delegates but also be broadcast live from The Manhattan Studio (NYC) and Kennington Studios (London) from 10:15am EST on Friday, October 2nd.