Breaking News
And we have your odds on the next cast member to announce their departure after Davidson.
Even with most of the Miami commissioners jumping on board the crypto bandwagon, its Mayor is the only one who has provided his full support for MiamiCoin, and that could prove costly as investors get taken for a ride.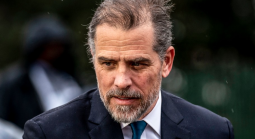 Until now, the Hunter Biden laptop story has mostly been relegated to the fringe outskirts of the interwebs along side those alleged "Russian pee tapes" supposedly featuring former US President Donald Trump.