This Year's SBC Awards Were the Most Ludicrous Ever: Entain 'Most Socially Responsible' Again?
Published on:
May/13/2023
Gambling911.com is a proud partner of SBC Events and anyone who attended this year's event in New York City was not disappointed.  The rave reviews keep coming in.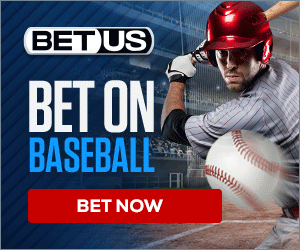 But what is up with these awards shows?
Don't get me wrong.  They are fun to attend and SBC certainly didn't invent the concept. 
But it's cringe worthy seeing folks and organizations on LinkedIn actually celebrating their win, and worse still, folks congratulating them. 
Get over yourselves folks.  These are glorified participation trophies.  Don't degradate all your hard work by making it seem like these awards mean anything.  They don't.
Little Johnny finished last in the relay race.  We don't celebrate this on LinkedIn.   Well, these days maybe. 
Don't hate on us.  Just think for a moment how moronic this all is.
FanDuel received "Best Sportsbook of the Year". 
FanDuel was the damn premium sponsor of this year's SBC Event.
It gets worse though.  Trust me, it gets worse.
Entain didn't win the award for "Socially Responsible Operator of the Year" as they have the past two years. 
Thank God for that, right?  Common sense prevails, finally.
Oh wait, they won silver.
What the flying f*** is silver?
Really, what's the difference?  Basically it's a shared participation trophy with The Ontario Lottery.  In Canada there is more of an outrage over the influx of sports betting commercials than in the States.  Let that sink in.
But last we checked, the Ontario Lottery was not fined £17mn for - drum roll please - being socially irresponsible.  Entain was handed that fine back in August of last year. 
One day we might look upon these SBC Event awards the same way we do the The Norwegian Nobel Committee and just be left scratching our heads (cue the lobotomy story).
In 1949, they awarded António Egas Moniz the Nobel Prize in Physiology or Medicine.  This is a guy who devised the lobotomy – a procedure where part of the brain is cut away. The medical procedure was designed to treat mental disorders.  Years later we're all like, it's a no-brainer how bat ass crazy this procedure actually was, but society at the time celebrated it?
In 1994, Michael Jackson attended the 2nd Annual Children's Choice Awards held at City Center in New York to accept a 'Caring For Kids' award. Seriously, what has eight legs and doesn't molest small children?  Answer: The Jackson Four.
For those of you like us who were hoping the winners of the SBC awards were chosen by selecting a name from a hat that only contained 49 Entain entries and a single entry for GamCare, you'd be sadly mistaken.
Remarkably, there is a judging process for these SBC Event Awards. These are our industry peers.  These are people we socialize with daily via our Facebook pages.  These are some of the same people we were getting wasted with in the lounge downstairs for God's sake....while the awards were taking place two floors up.
These are the people who would give Jeffrey Dahmer a posthumous award for "Best Chef" in the Soul Food category of a cooking show.
It can't get any worse right?
Uhh..yeah it can.
FanDuel walked off with "Marketing Campaign and Sponsorship of the Year", the same FanDuel that sponsors these SBC Event Awards.  You can't make this s*** up.
As for their actual marketing campaigns, this is a company that featured a battered woman in one promo, and another that had some wheelchair bound man being thrown down a flight of stairs.  Oh wait, the later was BetMGM (Entain), Most Socially Responsible Gaming Site co-winner.  Apologies FanDuel, yours was just the battered woman.   
Nick Bosa to Tom Brady todaypic.twitter.com/mIcdyFH3WA

— BetMGM (@BetMGM) December 11, 2022
- Jagajeet Chiba, Gambling911.com