US Presidential Hopeful Rick Perry Wants 'Time Out' for Online Gambling
Published on:
Mar/25/2014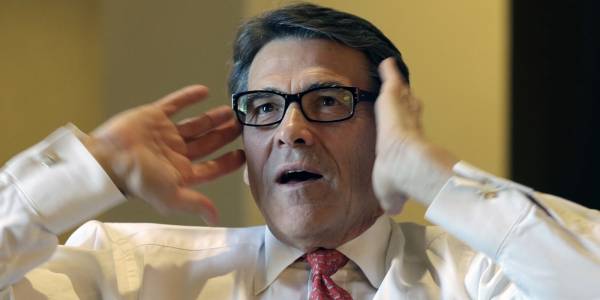 Texas Governor and 2016 US Presidential hopeful Rick Perry, a Republican, has called for a "time out" when it comes to legalizing Internet gambling.
The National Journal calls this a "test of how big money can influence politics at the highest level".
That's because mega donor and casino magnate Sheldon Adelson has already said he is willing to spend "whatever it takes" to stop legalized online gambling in the United States.  It would appear Perry is now on board.
Presidential hopefuls will be meeting with Adelson in Vegas over the coming weekend.  He's reportedly going to spend a ridiculous amount of money on the candidate he feels has the best shot of making it to the White House.  But that candidate will need to support Adelson's pet project: abolishing Web gambling.
Perry drafted a letter to Congressional leadership and leadership of the House and Senate Judiciary Committees on Monday:
"Congress needs to step in now and call a 'time-out' by restoring the decades-long interpretation of the Wire Act," Perry wrote in the letter.
"When gambling occurs in the virtual world, the ability of states to determine whether the activity should be available to its citizens and under what conditions ... is left subject to the vaguaries of the technological marketplace," he said.
He urged Congress to "carefully examine the short- and long-term social and economic consequences before Internet gambling spread."
Perry has already received funding from Adelson for his 2008 US Presidential campaign.
The Texas Governor appeared on MSNBC's "Morning Joe" Tuesday morning, hinting strongly at another Presidential run. 
- Gilbert Horowitz, Gambling911.com