What are some of the hottest headlines in the world of poker? Here you will find all the latest juicy stories along with other important news and tournament results. A must read for the poker enthusiast with articles published throughout the day.
Breaking News
Here are today's headlines in the world of gambling and sports betting as they happen - Monday October 14, 2019.
Since colonization by the Dutch in the 1600s, South Africa gambling has traditionally operated under heavy restrictions. Officially these restrictions began in 1673, with the South Africa Gambling Act of 1965 codifying more recent game restrictions into national law. Up until 1996, the only real legal form of betting available for South African's was on horse racing, which was considered a sporting activity.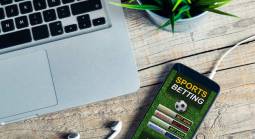 A 35-year-old Chicago man has been indicted on federal charges that accuse him of illegal gambling and of hiding sports-betting income in a bankruptcy proceeding.