What are some of the hottest headlines in the world of poker? Here you will find all the latest juicy stories along with other important news and tournament results. A must read for the poker enthusiast with articles published throughout the day.
Breaking News
Here are today's hot sports betting tips and information headlines - Wednesday October 23, 2019.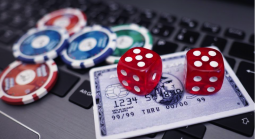 An online casino platform that has grown exponentially over the last one and a half year, Split Aces casino was launched in 2018. Alpha Interactive, the same company that is behind other reputed casino platforms like 6Black and Ridika is the one that developed this platform too.
Gambling911.com has all your latest casino news, both online and brick and mortar, as it happens for Tuesday October 22, 2019.