Billy Walters Book: Sits Down With Brent Musburger to Talk Prison Life, Relationship With Phil Mickelson
Published on:
Feb/08/2023
David Payne Purdum of ESPN tweeted out this week back in December "renowned sports bettor Billy Walters' book with @ArmenKeteyian slated for release in August. Should be a doozy".
Armen Keteyian is the co-author of No.1 NYT best-seller "Tiger Woods." as well as a TV and film producer.
He tells Purdum the "doozy" should have a capital "D".  That should tell you all something.
And the book tour may starting soon.
Walters sat down with Brent Musburger last year to discuss the book: "Gambler: Secrets of a Life at Risk".  He talks prison life and his relationship with golf pro Phil Mickelson.
This is one EVERYBODY in the sports betting world will be waiting for.
Professional sports bettor Gadoon "Spanky" Kryollos made mention of the fact that the Keteyian book comes out the same month of the next Bet Bash in Las Vegas.  Could Walters be making an appearance?  Inquiring minds want to know.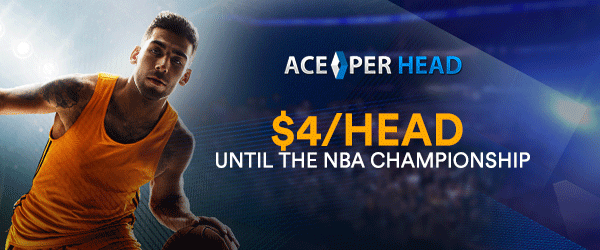 Walters is considered among the greatest sports bettors ever.  Mere mention of his name to offshore sportsbook operators back in the day instilled absolute fear.  We've witnessed the terror on their faces firsthand. 
In the early 2000's we had an opportunity to speak with Walters.  He was using one of those voice altering devices via a landline telephone. 
The professional sports gambler claimed that BetOnSports owed him a large six figure amount and insisted he placed the bets himself.  BetOnSports owner Gary Kaplan would not back down that Walters used others to place the winning wagers and they refused payment.  The industry as a whole was outraged by Kaplan's stance.
In one of the most bizarre stories in the history of offshore sports betting, an individual showed up at the BetOnSports office one day saying he was there on behalf of Billy Walters to be paid what is owed.
Gary's goons reportedly escorted the individual out of the office and beat him up.
A friend of the Gambling911.com website whose boyfriend worked for Looselines (she was a kindergarten teacher) had been transporting the badly injured man to the hospital when the goons spotted him at an intersection.  They proceeded to pull him from the vehicle, beat him up some more and smashed our friend's brand new BMW.
And while details of the incident are often murky, BetOnSports ended up paying for the damage to her car.
Whether the gentleman was actually sent by Walters or not remains the stuff of folklore.  Perhaps he just invoked the name in an effort to get paid faster. 
Then there is the story of Kenneth Weitzner (AKA "The Shrink").  For many years he would brag to the sportsbooks about his "Billy Walters plays".   The name dropping went beyond overboard at times.  According to Weitzner, Walters would often give those placing his bets the wrong plays, but Weitzner always got the "winners".
"If Billy ever found out he'd give them losing plays," Weitzer would regularly tell us.
Unless Walters was blind, deaf or dumb, or any combination of the three - he was none of those things - he's have known Ken was betting any plays he provided him.  To be clear, we can't independently confirm any relationship between Walters and Ken other than the aforementioned phone setup. 
At some point, the winning plays stopped coming.  Weitzner ended up owing around a million dollars to the books.   It was a common joke within the industry how long it took for Weitzner to finally start getting the "losers".
Weitzer reportedly turned government snitch.
The night he and his wife Jackie "committed suicide" by sealing the windows in the upstairs room of a separated home garage and turning on a charcoal grill, Gambling911.com received an ominous message that Weitzner was providing information to the U.S. Government.  That message specifically referenced Full Tilt Poker (the Black Friday indictments involving the Full Tilt Poker ponzi scheme would come months later).  Speculation is that Weitzner may have actually been helping with another investigation culminating in what would become "Blue Monday", an indictment against a number of top sportsbooks that followed a few weeks after the Full Tilt Poker indictments were handed down.  Weitzner's beloved nephew worked in one of the Costa Rica offices mentioned in the indictment at the time.
A portion of the industry had long speculated that Weitzner ended up in the witness protection program.  Another segment of the industry claimed Weitzer was the victim of a hit by whomever he owed money to, though the list was likely long.
We spoke to one of Ken's young mistresses who told us at the time that, during intimate moments, he would often bring up the least painful ways to commit suicide and once mentioned a charcoal grill.
These are just some of the stories we'd love to see discussed in a Billy Walters book. Whether Keteyian touches upon them, we'll have to wait until August 2023 to find out.
The most feared sports bettor ever would go on to serve some prison time for a 2017 conviction related to insider trading. He was let out in May of 2020 courtesy of Covid-19 (efforts to reduce the prison populations).
Walters has previously been profiled on 60 Minutes.  The Keteyian book we really look forward to reading.
- Chris Costigan, Gambling911.com