Republicans Are Ready to Draft Youngkin: Latest odds
Published on:
Sep/29/2023
All the updated odds on politicians and world leaders can be found here along with the latest news updates that may affect said odds.  Live world political odds including US elections here.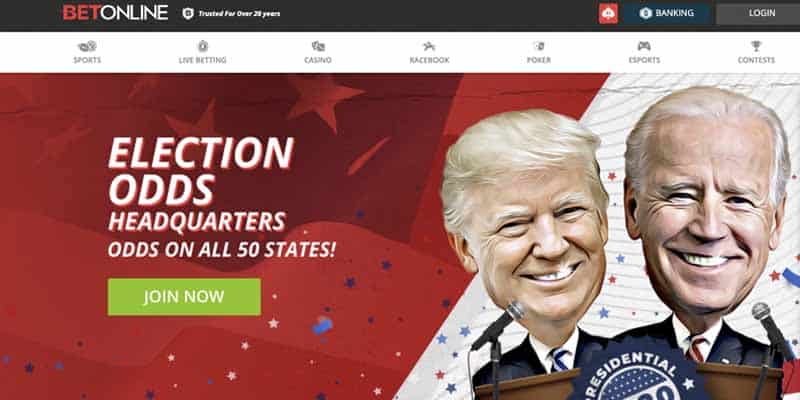 Republicans Are Ready to Draft
Youngkin: Latest odds
From Robert Costa: "SCOOP/NEWS: Push for Youngkin 2024 now taking shape as donors and Rs grow alarmed. "Red Vest Retreat" Oct. 17-18 in VA Beach... Billionaire backer Peterffy assures me "money would be there." Bill Barr telling him to put his 'oar in'."
Billionaire Youngkin backer Peterffy: "He appears to be leaving the door open... And if Republicans win in Virginia, maybe we can talk him into it. He obviously wants to see what emerges, what the state of play is."
These reports follow a disastrous GOP debate Wednesday night that included former VP Mike Pence telling a sex joke.  Let that sink in.
More from Costa: "...I'd welcome Youngkin putting his oar in," William Barr, Trump's former attorney general, told me. "If the governor indicated he'd to it, I believe he would draw serious support and be a strong candidate." "The search for other people is very real," John Bolton told me.
Youngkin is currently at 50-1 odds at BetOnline to become the GOP nominee.  Those are the same odds as former New Jersey Governor Chris Christie.
Trump Up 10 Points Over Biden?  Latest Odds (September 25, 2023)
President Joe Biden's job approval rating is 19 points underwater, his ratings for handling the economy and immigration are at career lows.
Forty-four percent of Americans in the latest ABC News/Washington Post poll say they've gotten worse off financially under Biden's presidency.
And it gets worse. 
Head-to-head in a hypothetical November 2024 matchup, former US President Donald Trump has 51% support while Biden has 42% -- numerically up 3 points for Trump and down 2 points for Biden from an ABC/Post poll in February, shifts that are not statistically significant.
Oddsmakers at BetOnline have Biden favored slightly to be re-elected at +150 and Trump +180.
New Hampshire Primary Polls Get Tighter, DeSantis Drops to 5th (September 20, 2023)
While former US President Donald Trump maintains a commanding lead in the New Hampshire primary in the latest CNN poll, his number has fallen off a bit to 39 percent.
The real race is for second place.  Tech entrepreneur Vivek Ramaswamy (13%), former South Carolina Gov. Nikki Haley (12%) and former New Jersey Gov. Chris Christie (11%) were all within the margin of error for the second spot.
Florida Gov. Ron DeSantis, who stood out as Trump's chief rival in the last UNH survey on the New Hampshire race in July, has dropped 13 points since then to 10% support.
Former Vice President Mike Pence was at just 2 percent.
BetOnline now has odds up on the winner of the New Hampshire primary.
Trump was at -260 odds to win.  DeSantis was still listed with the second shortest odds at 4-1, Haley came in at 7-1, Ramaswamy and Christie were each coming in at 12-1.  Pence was at 100-1 odds.
Biden Impeachment Odds Unlikely as McCarthy Gives the Green Light Despite Not Having the Votes (September 12, 2023)
House Speaker Kevin McCarthy said he is launching an impeachment inquiry against President Joe Biden.
In a statement Tuesday, McCarthy said the House investigations into the Biden family this year have uncovered a "culture of corruption" that demands deeper review.
"These are allegations of abuse of power, obstruction and corruption," McCarthy said.
McCarthy said he will direct the chairmen of the House Judiciary, Oversight and Ways and Means committees to lead the impeachment inquiry.
Don't expect sportsbooks to offer odds on a Biden impeachment any time soon.  If they do, the odds will be especially lopsided.
Rep. Ken Buck (R-CO) is among those balking at the idea of an impeachment.  If you don't have Buck in your corner, you're not going to get most of those Republican representatives in swing districts.  Buck is a member of the hard-line conservative House Freedom Caucus.
"The time for impeachment is the time when there's evidence linking President Biden, if there's evidence linking President Biden to a high crime or misdemeanor, that doesn't exist right now."
Bad News for Biden: Recent Polls Show Nikki Haley Can Beat Him (September 7, 2023)
A new CNN poll shows current US President Joe Biden in a dead heat with the former President Donald Trump for the 2024 general election. And while Trump is polling well ahead of GOP candidate and former South Carolina Governor Nikki Haley, she is leading Biden by a few points in a theoretical head-to-head.
Of course, Biden won't have to worry about Haley should Trump maintain his massive lead in the GOP primary and caucus contests.
The CNN poll shows that Biden faces negative job ratings and concerns about his age.
Nearly half of registered voters (46%) say that any Republican presidential nominee would be a better choice than Biden in 2024.
44% of voters feel any Democratic candidate would be a better choice than Trump. Among the full public, both Biden's and Trump's favorability ratings stand at just 35%.
A broad 67% majority of Democratic and Democratic-leaning voters now say it's very or extremely likely that Biden will again be the party's presidential nominee, up from 55% who felt that way in May. But 67% also say the party should nominate someone other than Biden – up from 54% in March, though still below the high of 75% who said they were seeking an alternative last summer.
Could it Be the End of Truth Social: Key Funding Deadline Looms (September 2, 2023)
The Washington Post broke the story Saturday morning that former US President Donald Trump's social media platform Truth Social could be in some serious trouble as a Sept. 8 deadline for a merger to close looms.
From the Post report:
"With the $300 million Digital World had already raised from investors, Trump Media & Technology Group, creator of the pro-Trump social network Truth Social, pledged then that the merger would create a tech titan worth $875 million at the start and, depending on the stock's performance, up to $1.7 billion later.
"All they needed was for the merger to close — a process that Digital World, in a July 2021 preliminary prospectus, estimated would happen within 12 to 18 months."
That hasn't happened. Instead the merger has been stalled for months.
If the vote fails, Digital World will be required by law to liquidate and return $300 million to its shareholders, leaving Trump's company with nothing from the transaction.
There is still hope for the struggling social media platform as a vote for a deadline extension is scheduled for the coming week.
"Digital World needs 65 percent of the shares held by its nearly 400,000 investors to vote "yes" on the deadline extension; unvoted shares are counted as "no" votes. If the extension fails, Digital World said in a filing in July that it would "cease all operations except for the purpose of winding up" and repay investors at a price of about $10.24 per share — far below what many shareholders paid."
Shannon Devine, a spokeswoman for Trump Media, issued a statement, "Having repeatedly defamed TMTG with false accusations that it still hasn't retracted, The Washington Post adds to its heaping pile of bias with this new collection of defamatory and self-refuting falsehoods, proving once again why it's a terrible mistake for anyone to believe a word they read in this publication."
Trump Media has sued The Post in an ongoing lawsuit for defamation over its past coverage of the merger.
No word yet as to whether BetOnline will offer odds on whether Truth Social will survive past the Sept. 8 deadline.  They currently offer odds on Trump's first tweet mentions, which could come more sooner than later if this story pans out.  Last week, the former president tweeted for the first time a photo of his Fulton County mugshot and his personal website, which proclaims on the home page "There not after me, they're after you....I'm just standing in the way!"  The message is followed by a contribution button.
Fulton County GA Trump Trial Could Go First:  DA Lewis Requests October 23 Date (August 29, 2023)
Fulton County District Attorney Fani Willis says she is ready and has just filed to have all 19 defendants to go to trial on October 23.
Former US president Donald Trump was booked on 13 counts stemming from his efforts to reverse Georgia's 2020 election results — including racketeering, conspiracy charges and soliciting a public official to violate their oath of office.
American attorney Glenn Kirschner speaking on MSNBC explained that "a speedy trial means a defendant should be taken into court during the current term or the next term." 
In Georgia, defendants are entitled to this process.  Three defendants in this case have already requested it.
Many of the defendants are expected to waive their speedy trial rights nonetheless
But what will the judge do?
Trump has so far been indicted four times.  So which Trump trial will go first?  Watch for these odds shortly.
GOP Debate, Trump Weight and Mugshot Odds Have Everyone Talking (August 23, 2023)
Democratic strategist James Carville when asked about how Republican voters feel about the Georgia indictments and the mugshots of co-defendants in the 2020 Georgia election interference case made it clear what everyone is really talking about....
Former US President, and defendant, Donald Trump's weight when he is booked on Thursday in the Fulton County Jail.
BetOnline had the Over/Under on Trump's weight.
Carville appeared on The Beat with Ari Melber
"Most of the country has made up its minds on this" — but he says everyone wants to know how much Trump really weighs when he steps on the jailhouse booking scale.
BetOnline is also offering prop bets for Trump's skin complexion on his mugshot.
Donald Trump's facial expression in his mugshot odds: Smile/Smirk +300 No Smile/Smirk -500.
Trump Says He's No Flight Risk While Hinting at Where He Might Flee (August 22, 2023)
Ahead of former US President Donald Trump's anticipated booking in a Fulton County jail on Thursday, demand for Trump Non-Extradition Country exit odds have sky rocketed.
BetOnline has long listed Russia as the favorite and Trump may have just offered some inside information, maybe.
Posting to his Truth Social, the former President truthed:
"The failed District Attorney of Fulton County (Atlanta), Fani Willis, insisted on a $200,000 Bond from me," Trump wrote. "I assume, therefore, that she thought I was a 'flight' risk - I'd fly far away, maybe to Russia, Russia, Russia, share a gold domed suite with Vladimir, never to be seen or heard from again."
Earlier in the day Monday, Fulton County Superior Court Judge Scott McAfee set Trump's bond at $200,000 and ordered conditions for his release that included a stipulation that he "shall perform no act to intimidate" potential witnesses or any of his 18 co-defendants.
BetOnline continues to offer a bunch of Trump arraignment prop bets including one that went viral, the Over/Under on his weight, as well as a prop bet for his skin tone.
Trump GA Indictment: Still Nine Points Ahead (August 15, 2023)
Former US President Donald Trump was indicted for a fourth time.  This one comes out of Georgia.
Trump and 18 allies were indicted on Monday with scheming to overturn his 2020 election loss in the state, with prosecutors turning to a statute normally associated with mobsters to accuse the former president, lawyers and other top aides in a sweeping criminal conspiracy aimed at keeping him in power.
Trump's odds to become the GOP nominee were priced at -335 as of Monday night.  Florida Governor Ron DeSantis and businessman Vivek Ramaswamy were each tied for second at 6-1 odds.
Current US President was around a point ahead of Trump to be reelected in 2024 at +150 compared to Trump at +225. Gavin Newsom had the third shortest odds at 10-1.
'Beachgate', Not Disdain of Trump, More Likely Holding Chris Christie Back in Polls (August 8, 2023)
Political experts have mostly agreed former New Jersey Governor and Donald Trump critic Chris Christie stands little chance of winning the Republican nomination for President.  The betting markets tend to agree with that assessment.  BetOnline still has Christie at 50-1 odds.
What could be hurting Christie more than his disdain for Trump was his closure of all New Jersey beaches during the 4th of July weekend.  That, as someone who grew up there, is sacrilege.  Having you and your family filmed laying out on the beach when nobody else is allowed, there is no atonement for that sin.
This and the notorious "Bridgegate", for which the former Governor appeared not to have played a role, occurred during his second term.  Christie was popular enough to be re-elected.  He was Trump before there was a Trump in politics, brash and outspoken.
There's some glimmer of hope for the one-time two-times elected NJ Gov as New Hampshire primary polls have him up to 7% in a recent poll.  That's tied for second with the current Florida Governor, Ron DeSantis.  Trump remains way ahead in New Hampshire.
Another Indictment Coming for Trump: Told He's Target of Jan. 6 Probe (July 18, 2023)
Former President Donald Trump said he has been told he is a target in the Jan. 6 criminal investigation by special counsel Jack Smith.
The January 6 investigation centers on Trump's efforts to overturn his loss in the 2020 election.
Smith already has criminally charged Trump with about three dozen crimes related to retaining classified documents when he left the White House.
"Deranged Jack Smith, the prosecutor with Joe Biden's DOJ, sent a letter (again, it was Sunday night!) stating that I am a TARGET of the January 6th Grand Jury investigation, and giving me a very short 4 days to report to the Grand Jury, which almost always means an Arrest and Indictment," Trump wrote on his Truth Social site.
Trump wrote that he was given what he called the "horrifying news" on Sunday evening by his lawyers.
Trump was listed at -300 to win the Republican nomination with Florida Governor Ron DeSantis having the second shortest odds at +450. 
He was coming in at +220 to be reelected as President in 2024 with current President Joe Biden at +170 odds. California Governor Gavin Newsom, who has said he is not running, has the third shortest odds at 8-1. 
RFK Jr. and the Feminizing of Frogs: He Still Promises $800 Payout at BetOnline
Chemicals in the water supply could turn children transgender, Democratic candidate for US President Robert F. Kennedy, Jr. told right-wing Canadian psychologist and podcaster Jordan Peterson.
RFK Jr. is polling at 17 percent to win the Democratic nomination for 2024 and comes in at 8-1 odds at BetOnline.  His odds are well searched here at Gambling911.com when compared to most other candidates in both parties.
The University of California Berkeley found that:
"Atrazine, one of the world's most widely used pesticides, wreaks havoc with the sex lives of adult male frogs, emasculating three-quarters of them and turning one in 10 into females".
And it seems RFK has leaped onto this finding.
"I want to just pursue just one question on these, you know, the other endocrine disruptors because our children now, you know, we're seeing these impacts that people suspect are very different than in ages past about sexual identification among children and sexual confusion, gender confusion," Kennedy said on his podcast in June last year. "These kinds of issues that are very, very controversial today."
DeSantis Tanking in Florida: Trump Leads in Sunshine State By Double Digits (July 11, 2023)
There is more bad news for Florida Governor Ron DeSantis as a recent poll shows that state's voters prefer former US President Donald Trump as their candidate for the Republican nominee in the 2024 Presidential race.
The new Florida Atlantic University Mainstreet PolCom Lab poll showed that Trump held a 20-point lead over DeSantis among registered GOP voters.
That's terrible news for DeSantis, who regularly cites his decisive victory in the last Florida gubernatorial election.
When asked whom they would support if the 2024 primary were held today, half said Trump, while 30 percent said DeSantis and 7 percent said they were undecided.
"The poll highlights Donald Trump's quite durable support. He does especially well with white working-class voters, who have consistently formed a steadfast base for the former President," FAU political science professor Kevin Wagner said in the poll's summary. "This persistent support continues to bolster Trump's strong and steady position within the party." 
If there is any good news for DeSantis it's that the gap between the two men is actually narrowing.
In April, a similar poll showed Trump held a 24-point lead over DeSantis, with 57 percent supporting Trump, 33 percent supporting DeSantis, 5 percent undecided, and approximately 6 percent support for other candidates. 
Over the past year, DeSantis has waged a war on Florida's biggest employer, Disney.  Mickey Mouse has won a few key battles against the Governor during that time.
Michael Smerconish Talks to PredictIt Founder About Trump Odds as SC Rally Draws Bigger Crowd Than Town's Entire Population (July 8, 2023)
On Saturday's installment of Smerconish on CNN, host Michael Smerconish discussed the current odds for former US President Donald Trump with PredictIT founder John Aristotle. 
The discussion comes after Trump held a rally in a South Carolina town, Pickens, July 1 that drew a larger crowd than that town's entire population.
Aristotle insisted to Smerconish that the betting markets are a better indicator of the political scene than are polls.  PredictIt does have current US President Joe Biden pretty well ahead in the general election.
Of note, Aristotle played down Robert F. Kennedy, Jr's numbers somewhat but the son of U.S. attorney general and senator Robert F. Kennedy and nephew of U.S. president John F. Kennedy is gaining some serious search results here at Gambling911.com, more so than any other candidate at the moment...so stay tuned.
BetOnline has all your latest 2024 odds here and, yes, you can still bet on whose cocaine was found in the White House (another hot search inquiry at the moment).
Right now @realDonaldTrump is at .57 - next hour we'll check the markets when @PredictIt founder John Aristotle Phillips joins me @CNN @cnni to discuss - tweet me your thoughts now and I will read some on air https://t.co/nrTaaYyMA5

— Michael Smerconish (@smerconish) July 8, 2023
MASSIVE crowd lined up 5 hours before President Trump is set to speak at his rally in South Carolina pic.twitter.com/Pml6FsBtnv

— RSBN(@RSBNetwork) July 1, 2023
Kemp, Newsom Open the Door for '24 (July 5, 2023)
Georgia Republican Governor Brian Kemp has not publicly ruled out a run for president as the current field of candidates continue to be left in the dust by former US President Donald Trump.  Florida Governor Ron DeSantis presented the biggest challenge but his odds continue to dwindle since officially launching his 2024 Presidential campaign.
"He hasn't closed the door," said a Republican strategist of Kemp potentially jumping into the race. "I don't think there's a huge desire to do what [other 2024 candidates] are doing right now."
Kemp is listed at 75-1 odds to be named the nominee at BetOnline currently.
There has been plenty of talk about California Governor Gavin Newsom jumping into the race as well.
While there are no primaries planned on the Democratic side, BetOnline is offering Newsom at highly competitive odds to win that party's nomination over the current President and front runner Joe Biden (-300).
Biden does have competition in the form of Robert Kennedy, Jr.  He has registered as high as 18 percent in some polls while Gambling911 reports he ranks among the site's highest search queries since announcing his run for President.
More Charges Coming Against Trump?  Others in His Orbit? (June 30, 2023)
The Department of Justice is prepared to seek indictments against multiple figures in former president Donald Trump's orbit and may yet bring additional charges against the ex-president in the coming weeks, The Independent has learned.
The number of potential charges is staggering: 30 to 45 additional criminal charges as part of a "superseding indictment", according to that media outlet. It was not immediately known which jurisdiction these charges would be filed in.
Additionally, it is understood that Mr Smith's team is ready to bring charges against several of the attorneys who have worked for Mr Trump.  They include one time New York City Mayor Rudy Giuliani.
Joe Biden is currently coming in as the favorite to be reelected in 2024 at +160. He is followed closely by Trump at +225, representing less than a point differential.  Current Florida Governor Ron DeSantis had double the price of Trump at 5-1 or +500.  Trump remained a full five points (-250) ahead of DeSantis (+260) to become the Republican nominee.
Trump Leading Over Biden in Latest PA Poll
(June 29, 2023) - Two battleground state polls show completely different pictures of the 2024 US Presidential elections as our friends at BetOnline were currently retooling their odds Thursday morning.
A new poll out of Wisconsin poll shows President Joe Biden ahead of Donald Trump by 9 points.  But a Pennsylvania poll shows Trump 1 point ahead of Biden.
Marquette Law poll has Biden ahead of Trump by 9 points among registered voters in the Badger State, 52%-43%, and outside the margin of error.
We would note that Marquette utilizes new methodology in how it reaches likely voters.  The gold standard pollster did come relatively close to capturing the actual election results in the two big races in Wisconsin for governor and Senate for 2022.
Marquette pollster Charles Franklin recently explained the changes to the Milwaukee Journal:
"What we are switching to is a list of registered voters based on the (official) Wisconsin registered voters list …  We're moving to this listed sample which political pollsters have been using for a good while, but because I didn't think the old method was broken, I resisted changing to it. But now the advantage is we'll know that people from that registered voter list really are registered, and we can contact them knowing something about them because of information that's on the voter list.
"We are also contacting people from a separate panel of respondents who are asked to participate in surveys through letters sent to their home addresses."
Franklin acknowledged that reaching registered voters by telephone has become increasingly difficult over the years, as low as 1.5 percent compared to 7 percent when the poll was started in 2012.
"Now we are inviting people to conduct the survey online, but if they don't want to or can't be reached online, then we call them.  So, it's a blend of online and telephone. In this (new) sample, 666 interviews were completed online and 247 were done by the phone … The polling industry has moved very much toward online surveys. "
In PA it is another highly regarded poll, the Quinnipiac University survey, that found Trump up one point over Biden, 47% to 46%.
For the GOP nominee, Trump was backed by 49% of Pennsylvania Republican voters surveyed, followed by Florida Gov. Ron DeSantis with 25%, former New Jersey Gov. Chris Christie and former Vice President Mike Pence with 5% apiece.
"Though battling fierce legal headwinds, Trump leaves the rest of the GOP pack looking like also-rans and is running neck and neck with President Biden," Quinnipiac analyst Tim Malloy told the Pittsburgh Post-Gazette.
The Quinnipiac poll surveyed 1,584 registered voters and was conducted June 22-26, well over a week since Trump was criminally indicted by the US Justice Department. The survey included 614 self-identified registered Republicans with a margin of error of plus or minus 4 percentage points, as well as 664 self-identified registered Democrats with a margin of error of plus or minus 3.8 percentage points.
Chris Christie Moving on Up
(June 29, 2023) - Former New Jersey Governor Chris Christie is almost certain to qualify for the GOP debate having entered the field of candidates with around a 1 percent approval rate.  That has since moved up to 5% across the board.  Republican candidates must be able to show a 5% or greater approval across multiple polling sources to qualify.
While former US President Donald Trump continues to enjoy a sizeable lead over all other candidates, current Florida Governor holds a significant lead in second place over everyone else.  Trump came in at 47% compared to DeSantis at 19% in a new Saint Anselm College Survey Center poll of likely New Hampshire voters.  That state holds the nation's first Republican primary after the Iowa caucus.
Christie enjoyed his biggest poll showing here at 7 percent.
BetOnline last had Christie at 50-1 odds to win the nomination but Gambling911.com believes this price will be cut in half by mid-July.
- Frank Doyle, Gambling911.com