Daniel Negreanu to Appear on MTV's Real World Cancun
Published on:
Aug/04/2009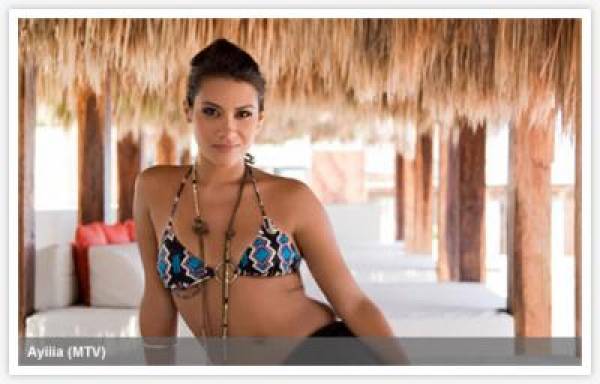 First it was Annie Duke duking it out with comedian Joan Rivers on Celebrity Apprentice.  Then we learn that Maria Ho and Tiffany Michelle will be appearing on CBS' Amazing Race this upcoming season.  Now comes word that poker pro Daniel Negreanu will be appearing on MTV's long time staple, The Real World.
He provides us with a preview on his Twitter page.
"Ayiiia is a sociopath guaranteed. I'm on episode 3 of Real World and am 100 percent certain. All the signs are there. Crizzaazy."
Negreanu is referring to Ayiiia Elizarraras, a model and Hooters waitress. She says she has "an issue with guys" due to her last boyfriend, with whom she got pregnant, and who broke up with her a week before she had an abortion. She is not easily forgiving, and her candor is sometimes seen as vicious by her roommates, which makes living in the house difficult for her.  Ayiiia has a history of drug abuse and self-mutilation. 
Then there is Joey Rozmus.
"Joey from RW 'I don't care about a girls background I just wanna have sex.' Hey, at least he's honest. I'll be watching this when I'm 52 lol"
Joey is a tall, skinny, tattooed man who plays guitar in a pop punk band, and, according to MTV, relentlessly pursues women in Cancun with his "bad boy charm", and makes a point of being the first roommate to have sex in Cancun. 
He has been expelled from two different high schools, and eventually dropped out of a third. He has a past history with excessive drinking. He is passionate about the arts, and enjoys drawing, tattooing, writing poetry and creating music. He claims to have seen a UFO.
The Real World: Cancun is the twenty-second season of MTV's reality television series The Real World, which focuses on a group of diverse strangers living together for several months in a different city each season, as cameras document their lives and interpersonal relationships.
Ace King, Gambling911.com